Hi, my name is Lyndsay, and welcome to
Lynds in Real Life!
I'm a lifestyle blogger and writer with a passion for travel, hiking, wellness, and my dog Archie.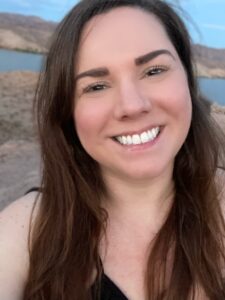 A little bit more about me:
I live in Las Vegas, Nevada with my husband and toy poodle. I'm originally from Cleveland, Ohio, and I lived in Los Angeles, California for 3 years.
I love doing anything outdoors (hiking, exploring, photography, etc). My goal is to one day (soon) travel the world!
So what is Lynds in Real Life all about?
Lynds in Real Life
is a lifestyle, food, fitness, & travel blog. This is where I combine my passion for food, wellness, hiking, & traveling.
Thank you so much for visiting my blog!
xo
Lyndsay
Lynds in Real Life