Living in the desert during the winter can be brutal to my hair and skin. It's cold and the humidity is under 10%, causing my hair to frizz and break apart, plus cause my skin to be incredibly dry. I'm always searching for a natural moisturizer that isn't oily, but actually WORKS. Luckily, I've recently discovered Maple Holistics Avocado Oil!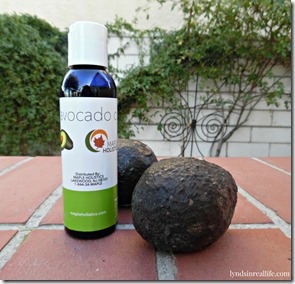 ---
Disclosure: I received a free bottle of avocado oil from Maple Holistics, in the hopes that I'd review it on my blog. No monetary compensation was received. All opinions are my own.
---
Maple Holistics, a beauty and skincare company based out of New Jersey, prides itself on being:
Made In The USA
All Natural
Cruelty Free
Sulfate Free
Safe for Color
They have products ranging from shampoo, to body wash, to skin serums. I was really excited to try the avocado oil for two reasons: hair/skin therapy + I love avocados! I know avocados contain healthy fats, so I imagined they would help my hair/skin too. What's great is that this avocado contains nothing but avocado oil! It's 100% pure avocado oil. It's also cold-pressed and refined.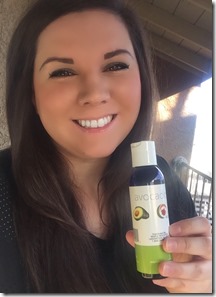 The suggested uses for this avocado oil are:
Lightly massage into skin, especially dry areas.
Apply directly to scalp as a hair conditioner, or add drops to shampoo before applying.
I really like using this avocado oil on my elbows (really dry areas) and as a conditioner once or twice a week. It's made such a difference! Mind you, I color my hair, and the avocado oil doesn't strip the color at all (check out this article about their purple shampoo, which is great for colored hair).
My boyfriend likes to use the oil for his beard, which is usually super scratchy and coarse (but not anymore!).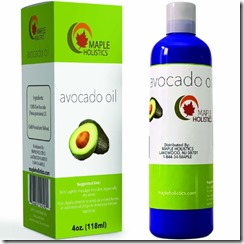 Photo Courtesy of the Maple Holistics Website
---
Want to get a FREE sample?!
Maple Holistics offers free samples on their website to people who are willing to post an honest review on their website! You'll receive your complimentary sample. You can currently you can choose between: Botanical Dry Hair Shampoo, Sweet Almond Oil, or Cedarwood Shampoo. Sign up to get your free sample here!
---
Have you decided the avocado oil is perfect for you (it definitely is for me!)? Order on their site or on Amazon, and you can get free shipping for orders over $25, or free shipping and a gift for orders over $35.
For more info + updates about Maple Holistics, sign up for emails on their website or like them on Facebook!
---
Have you used avocado oil? Did you like it?
What do you look for in a moisturizer (skin or hair)?
Are you going to apply for the free sample?!
---
Thank you so much for reading!
[subscribe2]