My hair is usually a huge mess. It's summer in Las Vegas, which means daily temps are over 100°F. Take that heat, add in humidity during Monsoon Season (AKA now), and like I said, my hair turns into a HUGE MESS. My long hair becomes frizzy and unruly. I have dry, damaged hair, yet I have oily hair at the same time (what?!). Not to mention, the sun strips my hair dye at alarming rates. I need a really good shampoo, conditioner, conditioning masque, and heat protectant to manage my long locks. Luckily, I discovered the Joico Defy Damage hair care line!

Disclosure: I received a sample of Joico's Defy Damage hair care line, in exchange for an honest review. No monetary compensation was received. All opinions are 100% mine.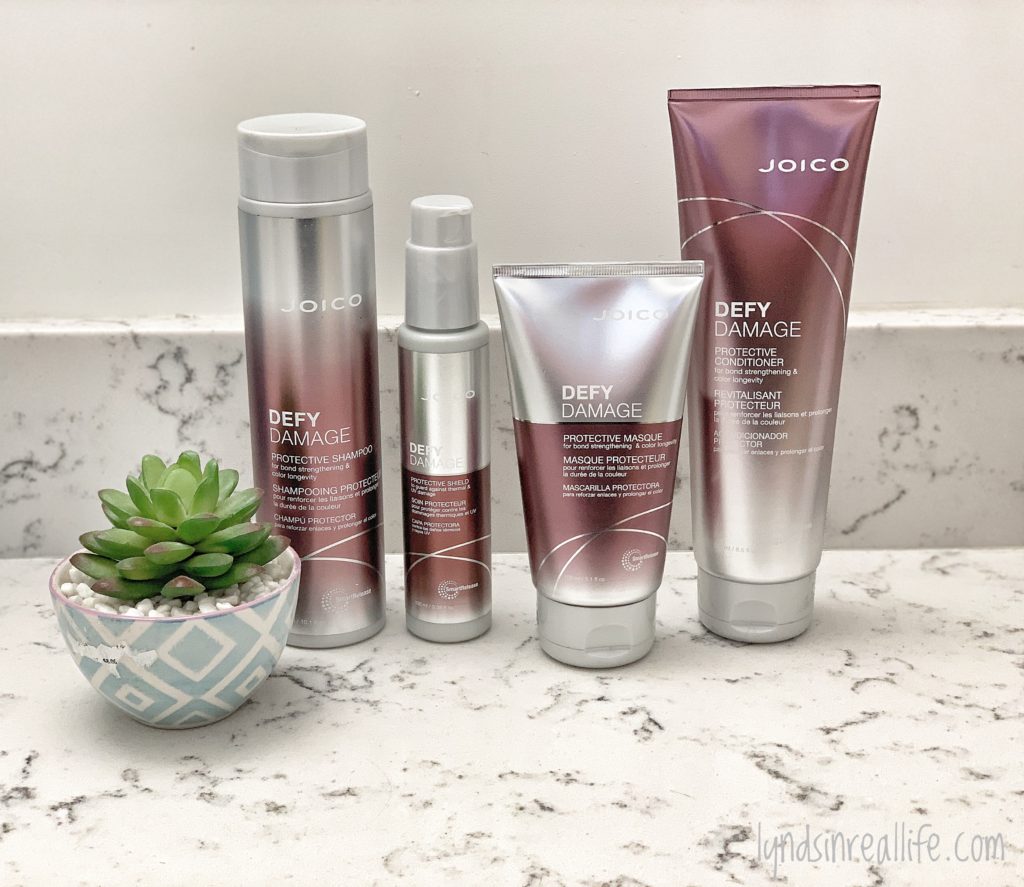 I wasn't familiar with Joico, so I was excited to do some research on this amazing company, and their life-changing hair products (that are sulfate and paraben free!). I was generously offered the Defy Damage Protective Shampoo, Defy Damage Protective Conditioner, Defy Damage Protective Masque, and Defy Damage Protective Shield. I'M IN LOVE!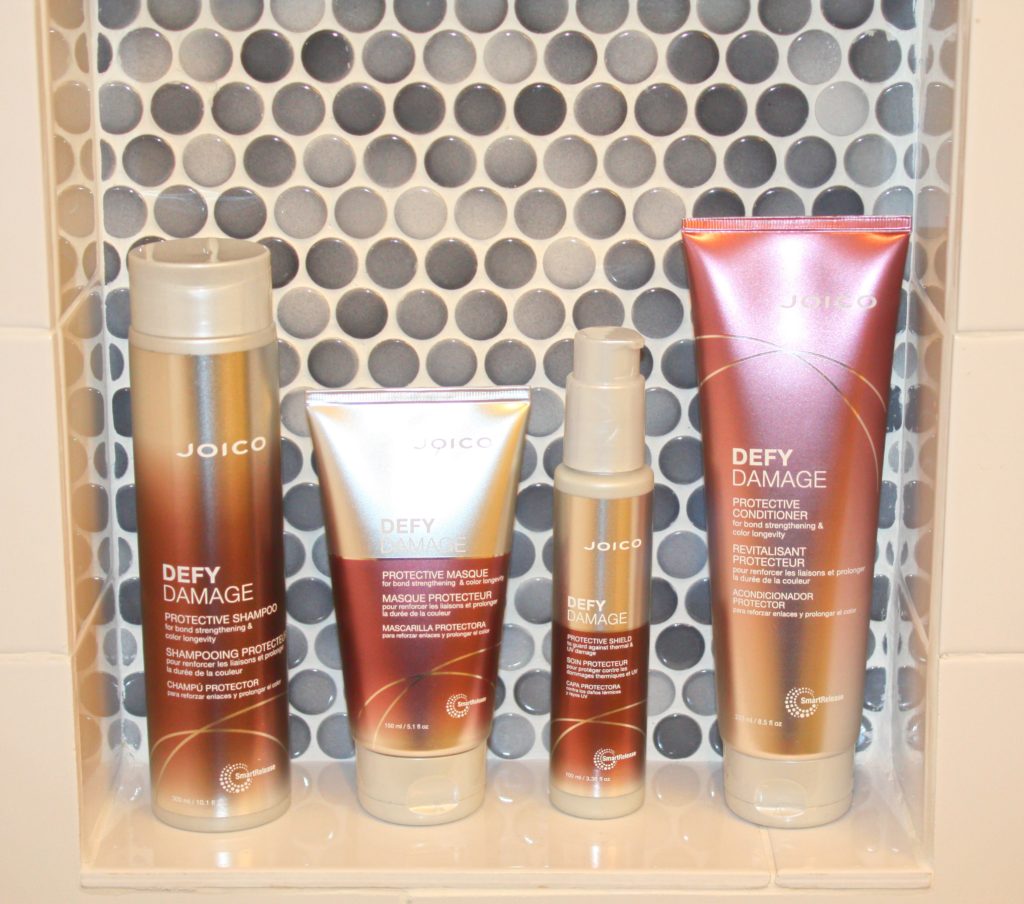 I'm pretty picky about my hair care products. I don't like greasy heat shields, oils (usually), and well, okay, I don't really like any hair products besides shampoo and conditioner. However, I need a masque and heat protectant. I'm being totally honest: these products are PERFECT, especially because they smell so, so good!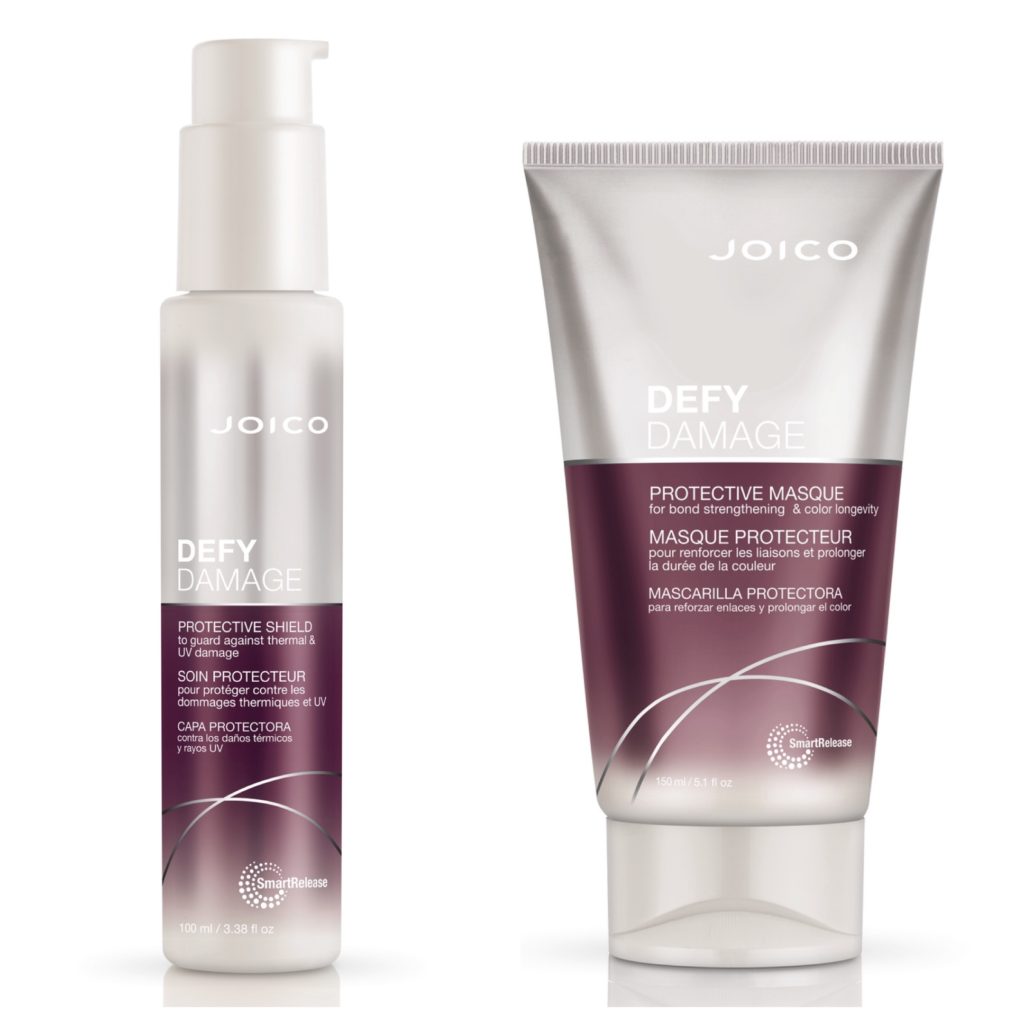 I use the masque once a week (at night), and it leaves my hair SO SOFT. Even my boyfriend noticed the difference (he's been brushing my hair lately, because I had neck surgery, and my shoulder is essentially useless). The protective shield gives my hair the perfect amount of protection from my straightener and the sun, in addition to strong, shiny hair, without feeling oily or greasy.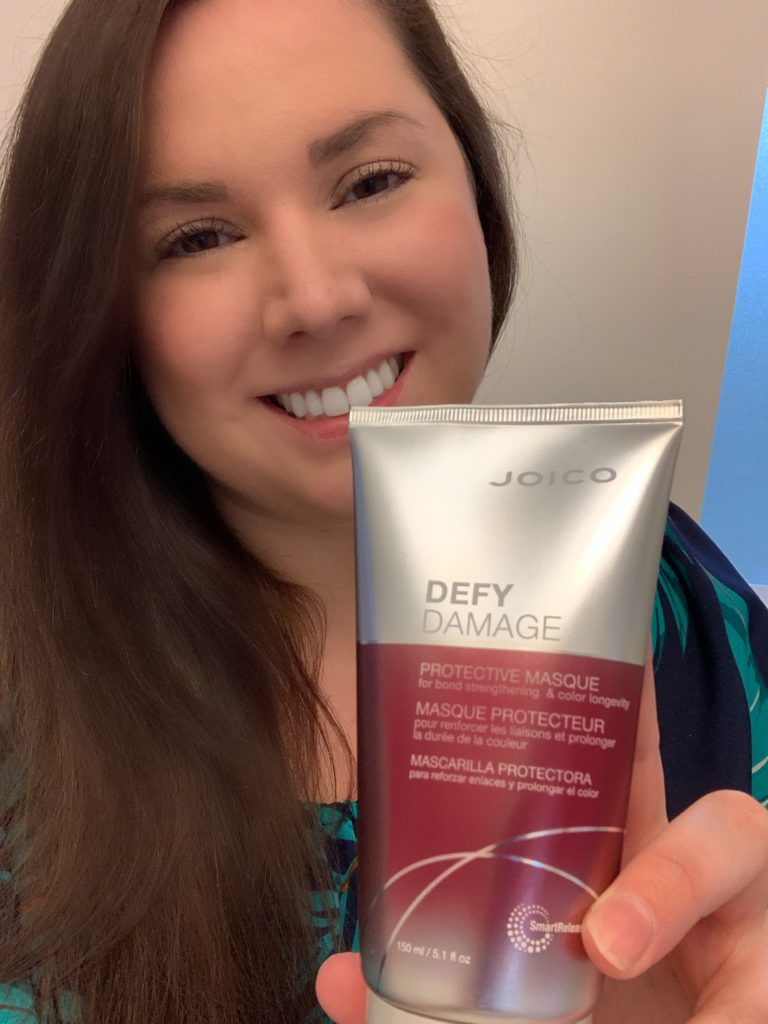 From the Joico website: "Protect all hair types from the ravaging effects of daily heat styling, UV exposure, and environmental pollution that lead to dry, dull, lackluster locks with Joico's NEW Defy Damage haircare system. This damage-defying breakthrough helps protect and strengthen hair bonds for a healthy-hair transformation you can instantly see and feel." Defy Damage products have SmartRelease technology. They continually release Rose Hip Oil, Arginine, and Keratin.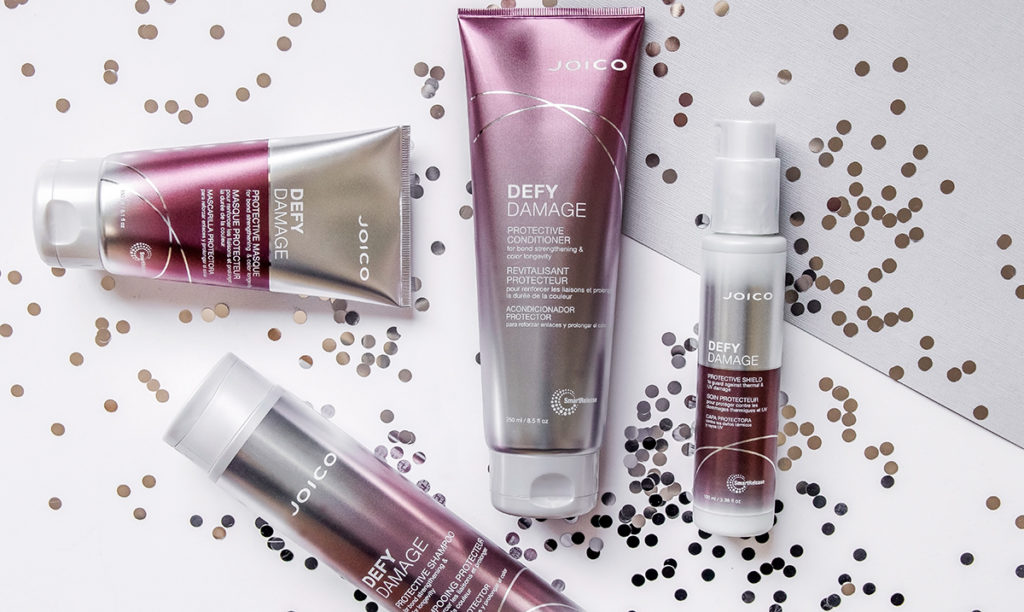 I'm really glad I've been introduced to Joico's Defy Damage hair care line; I've easily become a regular customer! I bet you'll feel the same way, too. 🙂
Buy a Joico DD Trial Kit at Ulta! And don't forget to visit Joico's website, Facebook, Twitter, Instagram, and YouTube.
Have you used Joico products?
What do you look for in quality hair care? Comment below!
Thank you for reading!
Keep in touch on Instagram 🙂