The holidays are here! It's time to celebrate with our family and friends. I've curated a collection of great gifts for those who enjoy skincare, shoes, dogs, and more. Each product can be found online and I've given a promo code for each. There's also a great GIVEAWAY in the "For Your Dog" section (collar, leash, squeaky toy)!
This post contains some affiliate links. If a purchase is made using one of these links, I may receive a small commission.
For Your Skin:
Truffoire White Truffle Facial Peel:
Truffoire Gourmet Skincare is a luxury brand that utilizes the decadent, fresh, and creamy truffle in all its skincare products. The products contain the Tuber Belanosporum (Black Truffle) and the Tuber Aestivum (White Truffle). This skincare helps to reduce fine lines and improve skin texture.
The white truffle collection is what I like, and the White Truffle Facial Peel is my favorite product! It removes dirt and makeup residue and provides light exfoliation that smooths and brightens the skin. I use it twice a week and my 34-year-old skin looks, and feels, rejuvenated!
Each Truffoire product is:
– Formulated without parabens.
– Dermatology tested.
– Not tested on animals.
– Made in the USA.
– Made with naturally derived ingredients.
PROMO: If you head to Truffoire's home page, you'll receive a prompt to enter your email address; this will give you a free Gourmet Body Cream, worth $48!
— — —
Alleyoop Beauty:
Alleyoop is my go-to skin and makeup brand! I've been using Alleyoop since its fruition many years ago. Every day, I use Stack The Odds blush/bronzer/highlighter, Dream Team eye/skin/mask moisturizer, Tip Off liquid-filled cotton swabs, and the Multi-Tasker 4-in-1 makeup brush. I use pretty much every other product, as well, but those are the ones I use every single day! I keep all my Alleyoop essentials in my In The Clear cosmetic bag.
PROMO: Alleyoop often has sales, which is awesome! You can get $20 off anything on their website by clicking this link.
---
For Your Dog:
Project Watson Eye Wash for Dogs:
Bausch + Lomb, the company that brings you contact lenses, has released a new line of products for DOGS! Named Project Watson (after rescue dog Watson whose dog dad works for Bausch + Lomb), B+L knows how important it is to care for our best friends' eyes (and ears). My pup, Archie, is a cream-colored toy poodle who consistently gets tear stains.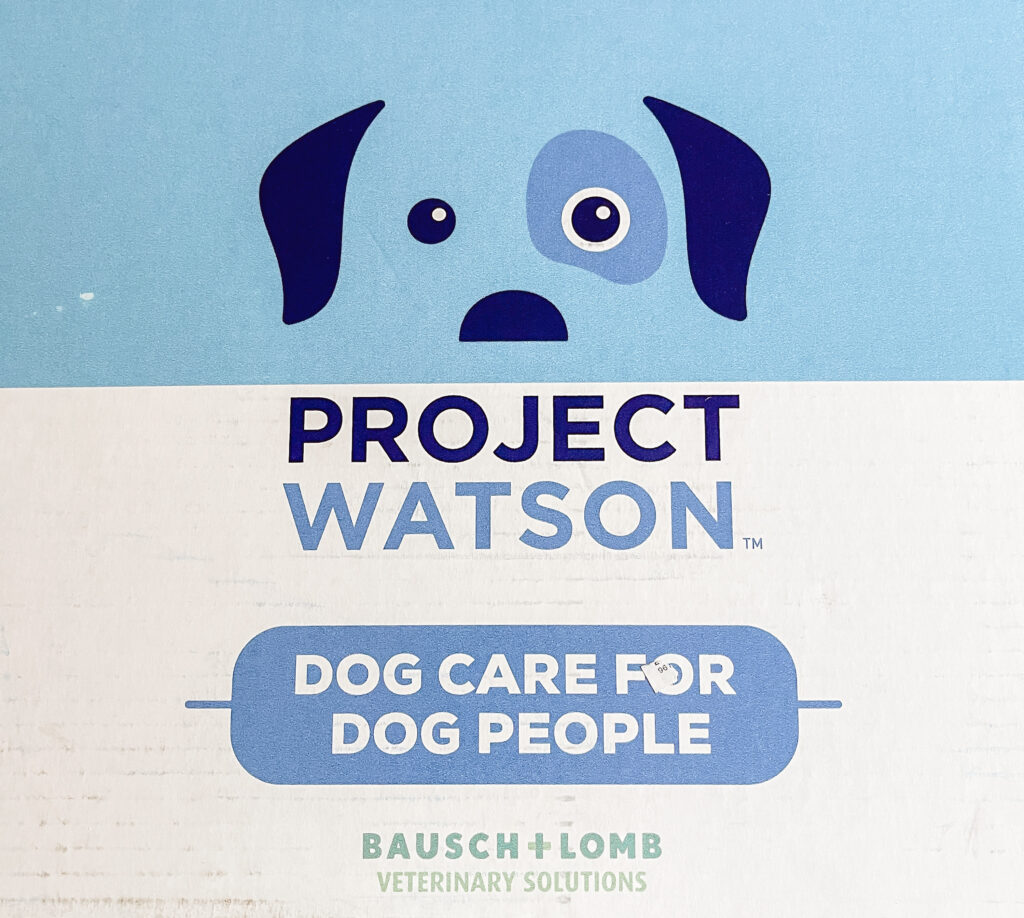 The eye wash allows us to clean his eyes without any harmful ingredients. Now, Archie's eyes sparkle!
---
* Project Watson GIVEAWAY! *
GIVEAWAY HAS ENDED
Bausch + Lomb kindly sent me a package that contained a PrideBites squeaky toy and Project Watson collar and leash (size medium, salmon-colored). Archie is too small for these, so I'm hosting a giveaway for the toy, leash, and collar!
If you'd like, enter the giveaway by submitting your email address at the Gleam link below. Your email address will remain private and is only viewable to Gleam and me. Your email address will not be sold or used for anything other than the giveaway. The giveaway is open to United States residents who are 18 years of age or older. This giveaway ends on Sunday, December 18, 2022, at 11:59 pm PST.
Instant Entry Provide your name and email address at the "Instant Entry" link to enter the GIVEAWAY! Good luck!
---
For Your Health:
Medterra CBD:
Medterra CBD is a premier CBD oil brand that I've been using for over 5 years! I use CBD tinctures, gummies, capsules, and topicals, basically all ways to have CBD. I use it for pain, anxiety, sleep, and more! Medterra is a trustworthy, reputable, third-party-tested brand. My absolute favorite CBD product is the Full Spectrum CBD/THC capsule.
There are plenty of other CBD products to choose from, check out their website and find out what works best for you!
PROMO: Click and use code lyndsay20 for 20% off your Medterra order!
---
For Your Fashion:
Uin Footwear:
Uin Footwear is a unique brand of shoes: travel shoes. Founded by a Spanish designer, these shoes were created to be comfortable yet stylish, perfect for people who like to walk around and see the sights. They're called Toledo, inspired by the Spanish town of Toledo. They're incredibly comfortable, soft, and chic! (FYI: They carry both men's and women's shoes)
I also have the Toledo Knitted Dark Black shoes. They appear more navy blue than black, but they're still really stylish and comfortable!
PROMO: Get $5 off any shoe purchase with code LyndsayUIN at uinfootwear.com!
---
For Your Kids:
Outschool Online Classes:
Outschool is an online education platform that connects children ages 3-17 with teachers who teach all types of subjects. You can find core classes like math, reading, and writing, as well as fun yet educational classes like Explore the NASA Image of the Day Astronomy Club and Daily Dose of Dinosaurs!
PROMO: Clicking on those class links will give you $20 credit for any class (for first-time users)! You can also use code MARVI55 for $5 off any class of mine, through the end of 2022.
---
I hope you've enjoyed these gift recommendations! Is there anything you would add?
Merry Everything and Happy New Year!