PizzaRev Taproom, a Craft Your Own™ pizza restaurant, opened in Las Vegas a couple weeks ago. My boyfriend and I had the opportunity to visit, create our own pizzas, and choose from 18 beer and wine selections!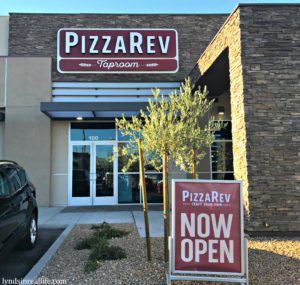 At PizzaRev, you're able to create your own pizza. You choose the crust, sauce, cheese, meats, veggies, and seasoning. Then, they put the pizza in a stone oven and bake it at 900°. It comes out crispy and perfect!
Other than getting to craft my own pizza, my favorite thing about PizzaRev is the wall of beer. There are 16 different brews to choose from, plus 2 wine choices. They serve Woodchuck Cider, which is one of my favorites, so I got a glass of that!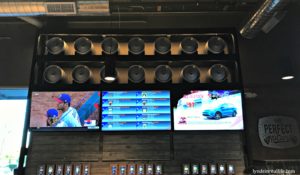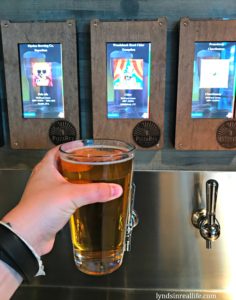 The pizza was delicious, the cider was crisp and cold, and the atmosphere was very inviting and casual. I definitely recommend PizzaRev, especially when you're near The Strip! It's on Sahara at Rancho, which is only a couple streets from Las Vegas Blvd (The Strip). We can't wait to go back!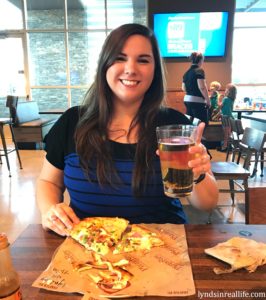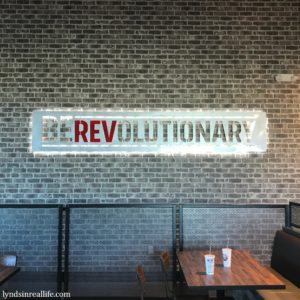 Get half-priced beer and wine with the purchase of a pizza during Happy Hour; every day, 3-6pm.
Apply to host a fundraiser.
Join PizzaRev rewards, and work your way to earning free pizza!
Follow PizzaRev for updates, new items, and deals! You can find them on Facebook, Instagram, Twitter, and their website.
PizzaRev Taproom – Sahara Rancho
2400 S. Rancho Drive Suite #100 // Las Vegas, NV 89102
702.665.6170
PizzaRev is all over the country; have you been to one?

What's your favorite beer?
Thanks for reading! To receive new posts by email, please subscribe here:
[subscribe2]