*Disclosure: I received a pair of Renard Compression socks at a discounted price in the hopes I would review them. No monetary compensation was received. All opinions are 100% my own. This post contains affiliate links.
I'm a big fan of these Renard Compression socks! I've tried compression calf sleeves before, but it felt unnatural (I think I'm just used to wearing socks). It's easier to run/workout when I'm wearing compression socks. I get calf pain often, and compression is really the only thing (besides constant stretching) that helps! These socks have the perfect amount of compression: not too loose and not too tight.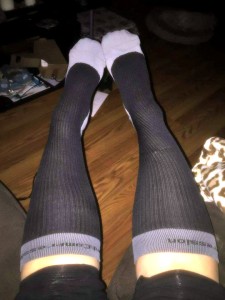 I like that the socks are black and grey; they're perfect for men AND women. Also, I tend to wear a lot of black, so they match perfectly.
I bought a size M. I wear a size 7.5 and they fit great on my feet. The compression also feels just right. Note: don't leave compression socks on while you sleep, and make sure there are no rolls in the socks while wearing them (trust me, it hurts really bad afterward if there are rolls/creases).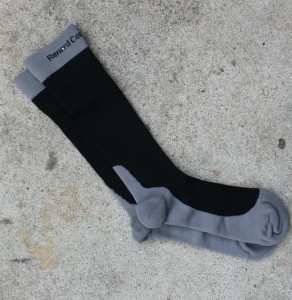 Compression socks can be used for exercising, being on your feet for long hours (nurses, etc), and flying. I highly recommend Renard Compression socks!
You can get a pair of these socks for $13.99 on Amazon.
#RenardCompression
Thanks for reading my blog!
[subscribe2]