Most people love the ease and convenience of eating out. From coffee to-go to dinners with friends, eating out is a real treat – but do you 'treat' yourself too much? Eating at home can be an excellent way to save money, and it can also help you eat healthier, too! However, if the thought of eating at home more often fills you with dread, perhaps it's time to take a look at your kitchen and make changes that will make your food more appealing. 
Take a look at these 5 great ideas that will make it more enjoyable to eat at home!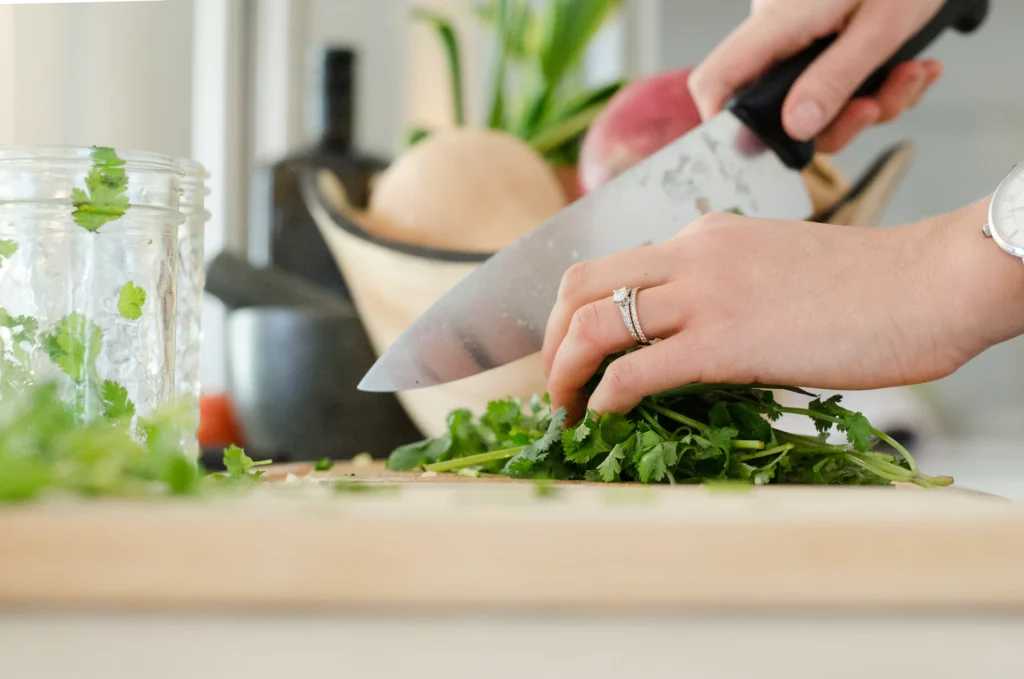 Image Credit: Unsplash under Creative Commons
1. Invest in a good coffee machine
How much do you spend on take-out coffee every week? If you take some time to think about it, you'll probably realize you're spending hundreds or thousands of dollars every year on coffee. Investing in a good coffee machine for your home will give you take-out style coffee whenever you want it, and will make your morning breakfast or brunch a little more enjoyable. Create your own at-home espresso bar and start saving money on your favorite coffee drinks. You could even challenge yourself and see how much money you can save! That extra money could go toward something you've been eyeing for quite some time, or a celebratory dinner or movie!
2. Jump on the air fryer bandwagon
If you haven't already jumped on the air fryer craze, maybe it's time you should. While air fryers are really having a moment, especially on TikTok, those that have them are making good use of them to create delicious dishes. An air fryer is ideal if you want to prepare healthier foods, helping to save time and produce excellent results. Check out some great air fryer recipes that could give you the motivation you need to invest.
3. Try some meal delivery kits
Tired of cooking the same things each night? Why not try a meal delivery kit? Subscription services like Hello Fresh are ideal for giving you new ideas to cook, and because all of the ingredients are provided, it's much simpler to make tasty meals at home. Even if you only use a kit now and then, it can help you think of new ideas so you're not always eating the same dishes.
4. Buy good cookware
Good cookware is a must to help you enjoy cooking more. From long-lasting pans to better knives, upgrading some of your kitchen equipment will make things a bit more enjoyable. Use your cookware to learn how to master basic cooking skills, then continue to learn and improve to help you become a pro in the kitchen.
5. Make it an event
Cooking at home doesn't have to be boring, so why not make it an event? From creating a beautiful tablescape to working on your meal presentation – you can show off your cooking skills and make dining at home much more fun.
As you can see, it doesn't take much to help you make it more enjoyable to eat at home. Eating-in can be more fun than eating-out, you just need to find a way to make it work for you!
Thank you for reading!