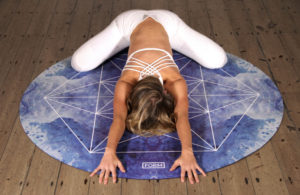 https://unsplash.com/photos/S-dmL3p-sEc
Life is what you make it. You can choose to live a big life or a bold life, or you can choose to suffer and struggle. It all really depends on your mindset. However, at the same time, there's more than just your outlook that can help. And while we will discuss all things mental health and positivity a little later on, it's important for you to realize that wanting to live well and become the best version of you needs to be holistic. If you want to be better and healthier and happier, then you need to approach this task from a range of angles. Things like diets or obsessive exercise just isn't enough. Sure, nutrition and fitness matter, but they are not the be all and end all.
Instead, when you want to become the healthiest version of yourself, and you want to be able to improve and find a great place, you need to do it in a range of ways. At first, you'll focus on one thing. But that one thing alone won't make masses of changes. Instead, you then need to keep building on your efforts to become better. And the best new is that once you get the ball rolling, it all seems easier. So let's take a look at the seven ways you should consider to become healthier.
Be Kinder To Yourself
The very first thing that you need to do here, is to think about being a lot kinder to yourself in general. If you are stressed out or you're always beating yourself up then you need to stop. If you're struggling with addiction, then you need to get help. It's important that you're putting yourself first, and if you are not treating yourself right, then everything else is going to be so much harder.
Work On Your Mindset
Next, you need to make sure that you are working on your mental outlook too. Because this can be so powerful and it can impact on everything else. If you're negative, you may not be in the best position to make changes. But if you're much more positive and you're in a good place mentally, you'll then be able to benefit your health in other ways too.
Not only will you feel better about yourself and your life, but you'll be much more productive too, ensuring that important tasks such as organizing your Medicare insurance, renewing your licenses, checking around for cheaper energy suppliers, and all the other small but significant ongoing chores are completed so you no longer have to worry about them.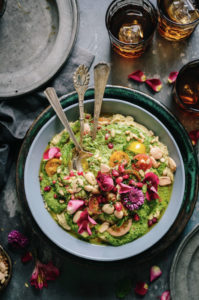 https://unsplash.com/photos/oaz0raysASk
Exercise Consistently
Now, you also know that you need to exercise to be healthy – as much for your mind as anything else. But it's not enough to just work out spontaneously. Instead, you'll want to think about consistently and aiming to start moving your body regularly so that you can feel the benefit.
Drink More Water
Another way that you can then look to become healthier is to make sure that you're drinking more water. Because hydration is essential for your health. If you're tired or your skin is looking a little off and you're not sleeping so great, water can help you. So here, you're going to want to work on increasing your water intake throughout the day. Even just doing this for a week can bring you great results.
Focus On Fuel
And then, the next thing that you're going to want to do here, is to makes sure that you're seeing food as fuel. It's easy to see it as a comfort or a problem. But really, food is there as an energy source. So you need to treat it as such. Take a look at different healthy breakfast ideas or lunch recipes or even evening meals that look great and fuel your body. When you see food in this way, it can really change your mindset.
Feed Your Emotions
Another side of your health is your emotional health. Think of this in terms of your relationships and social life. Because this all feeds into your overall health levels. SO make sure that you're working on friendships and social engagements, so that you can feel fulfilled holistically, and not just in your body.
Live Happy
But then the final thing that you might want to think about doing and focusing on, is living a happy life. Not all of us do this, but we should. Because if you want to become happier and healthier and a better version of yourself, then you need to prioritize your happiness. You cannot live your life for others or do things for other people. Instead, you need to be making decisions that fuel your happiness. Because the happier you are, the more your overall health will benefit, and vice versa.
8. Regularly Check In With Your Doctor
You can do an awful lot for yourself, but you're not going to know every small detail about your health. This is why you should ensure that regular check-ups are a part of your life. Regardless of whether you're concerned about something, it's important to see a doctor of Adult Medicine whenever you can. One day, you could be completely fine. The next day? You could have a serious issue. If you have regular appointments, then they'll be able to catch problems before they even attempt to make things worse. 
Thank you for reading!