BarkHappy, a relatively new app for dog parents, hosted a BARKsgiving Pawty this past Thursday in Las Vegas. It was a blast! We've been using BarkHappy as a way to meet new dogs and their parents in the Vegas area. We love the events (dog park play dates, parties, charity events), and were really excited about a Thanksgiving party!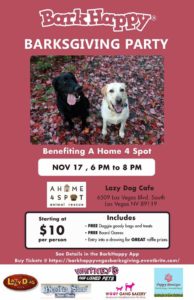 The event took place at the Lazy Dog Restaurant & Bar at Town Square. It's a really cool restaurant! They have a huge outdoor patio so people can bring their pups. They even have a dog menu, which is so cute! We ordered the beef and rice for Archie. He loved it!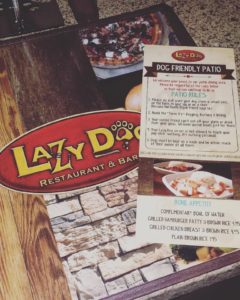 Each ticket was $10, and all proceeds benefited A Home 4 Spot, a local rescue and 501(c)(3) nonprofit.
Each of us received a goodie bag, which included: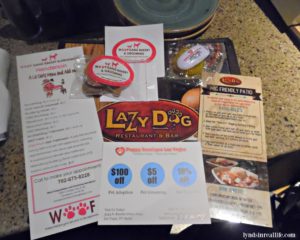 We met some great people, and their super cute dogs! Archie had a blast. It was a bit chilly, which was the only downside. However, Lazy Dog has plastic covers for their patio and heaters, which helped a lot!
We are really excited for the next BarkHappy event (holiday event in December). It's always a pleasure!
You can download the BarkHappy app on APPLE and ANDROID. Find us if you're in the Vegas area! We're under Archie & Lyndsay. 🙂 Note that BarkHappy is in most cities, but you can only find people/pups in your area. The app also shows you dog-friendly restaurants, parks, etc in your area. It's pretty great!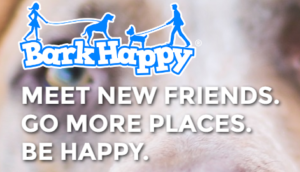 Does your area host dog-friendly events?
Have you downloaded BarkHappy? If so, what's your favorite thing about it?
Thank you for reading!
[subscribe2]
Facebook | Instagram | Twitter