A couple weeks ago, I shared about Part One of my food intolerance testing with York Test Labs. Quick summary: I was given the opportunity to take an at-home food and drink intolerance test. I sent two little cotton swabs of blood to be tested for over 200 common intolerances. Note: this blood test checks for intolerances (some are possible intolerances), not allergies.
Disclosure: Lipton Publicity provided a sample, and the opinion I express is 100% my own.
I'm back to share my results with you! Via email, I received these results: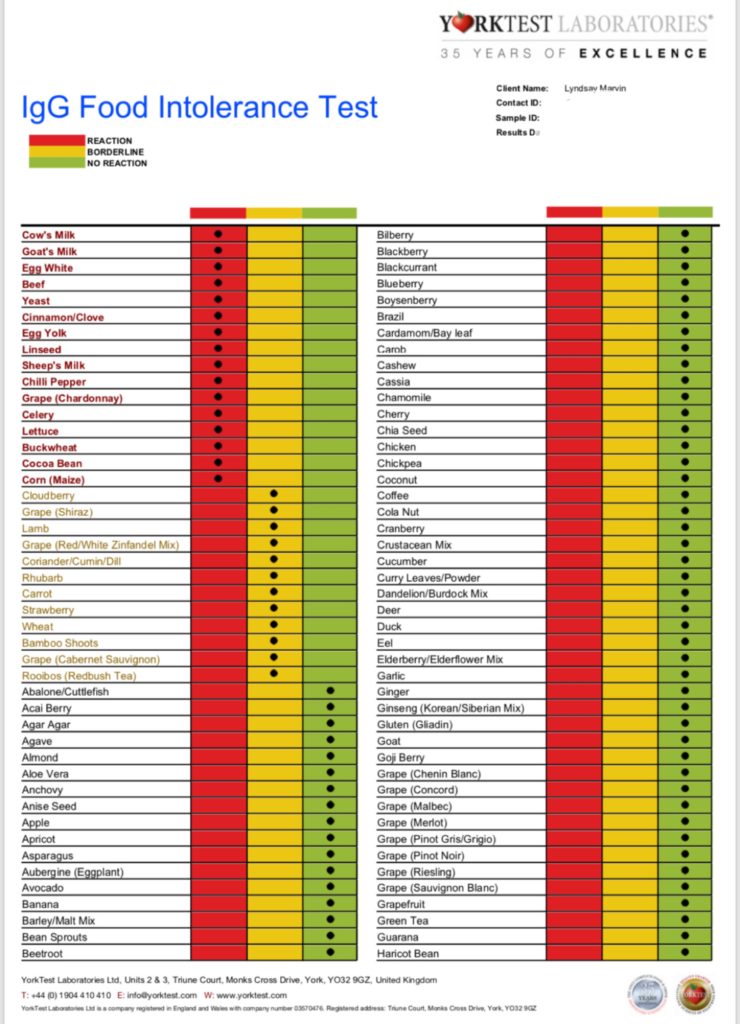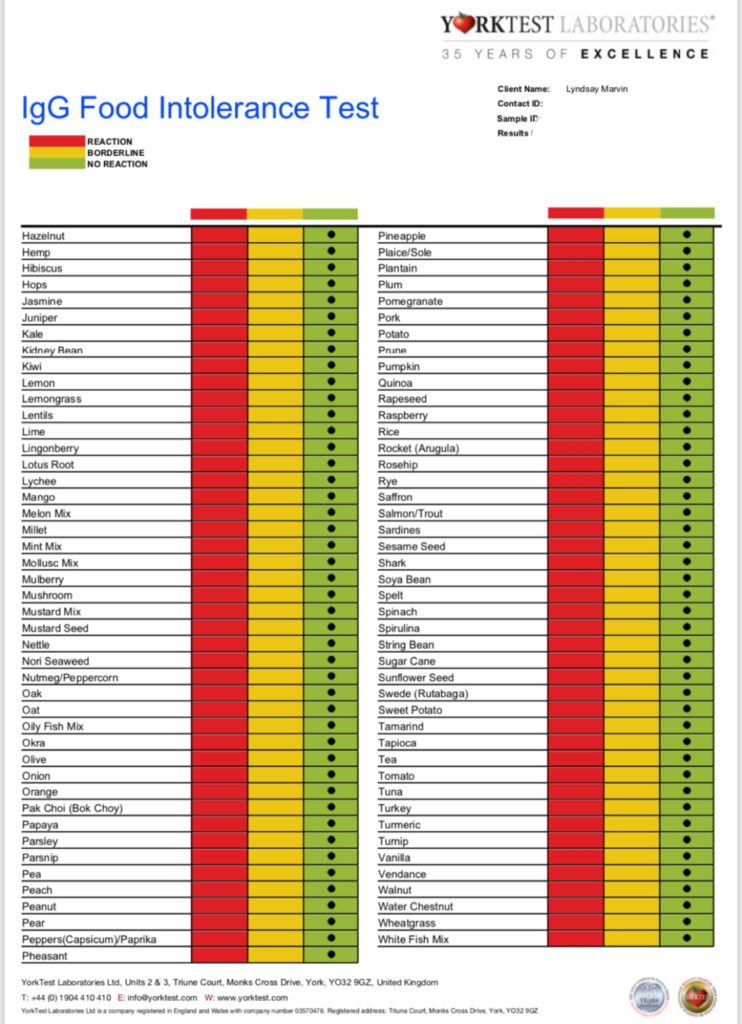 The top red ones (in the first photo) with the black dots are what my blood reacted to. The only one I'm sad and surprised by is the cocoa bean! I'll definitely have to get more info on the specifics of that. If I can't have chocolate ever, what kind of life would that be?! 😉
I'm not surprised by the milk and eggs (including yolk). I'm bummed about beef, because I love a good cheeseburger. With the eggs, it's funny: exactly 5 years ago, I started eating food that only felt good in my body, even though some of the foods I couldn't eat were considered healthy. Here's the post: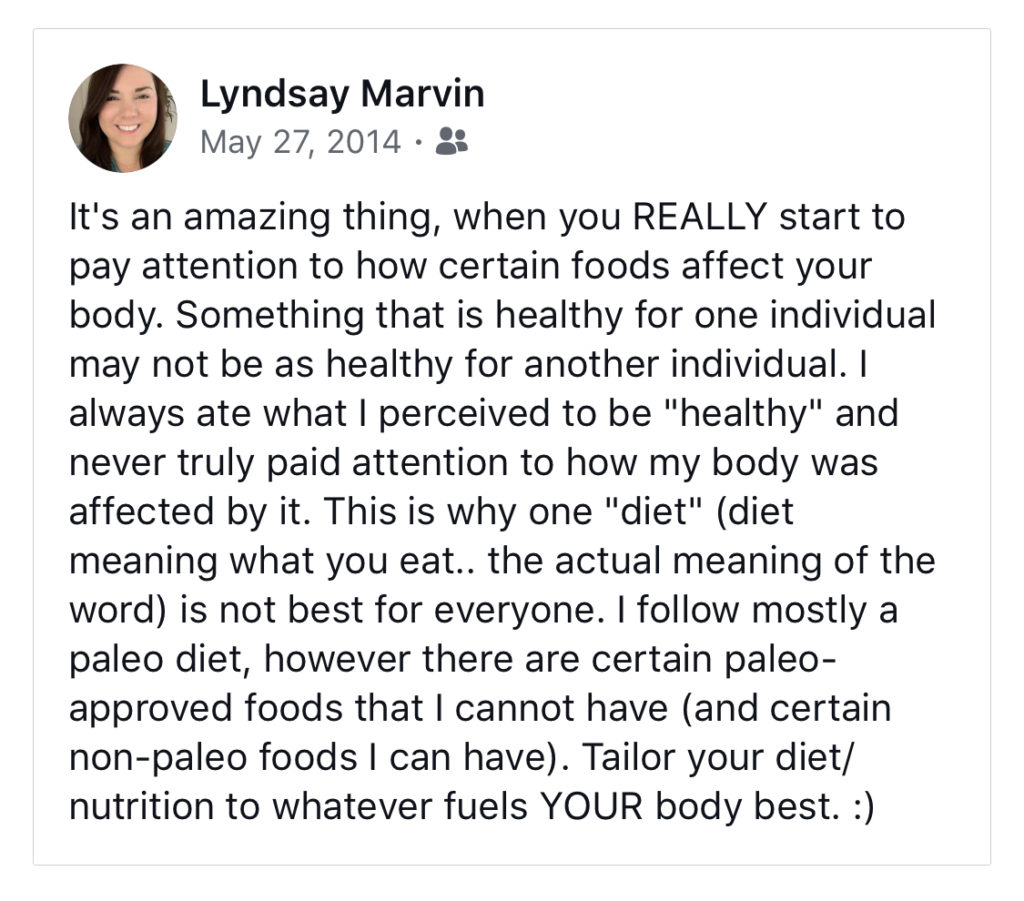 That post was specifically talking about eggs! Eggs have always made me feel bloated, despite never feeling full. It felt good reading these results and knowing it wasn't all in my head.
The yellow food/drinks with the black dots are things my blood sort of reacted to. Those are possible intolerances, but not a "for sure." Everything else, I didn't have a reaction to! Pretty awesome.
Had I taken this test a year ago, I'd be so sad about the intolerances to wine. But, luckily, I no longer drink, so it's not a big deal to me.
•••
After receiving the results, you're given a phone number to call and schedule TWO 30-minute nutritional therapy sessions! You'll talk with a professional to better understand your results and ask any questions. You'll also receive a food diary and guidebook.
I feel extremely satisfied with the testing process with York Test Labs, and the results I received. I highly recommend checking out their website to learn more, & to purchase your own kit! There's nothing more important than your health.
PS: There's currently a SALE happening! Use code MAY20 to receive 20% off!
Thank you for reading!
Keep in touch on Instagram 🙂