The perfect dog for you and your family is out there somewhere; it might just take a little bit of time until you find them. Choosing the right dog for your family can take time, and it is important that you don't rush into it. Selecting the right dog breed will mean you have the one that suits your lifestyle and a dog that can help you be your happiest self.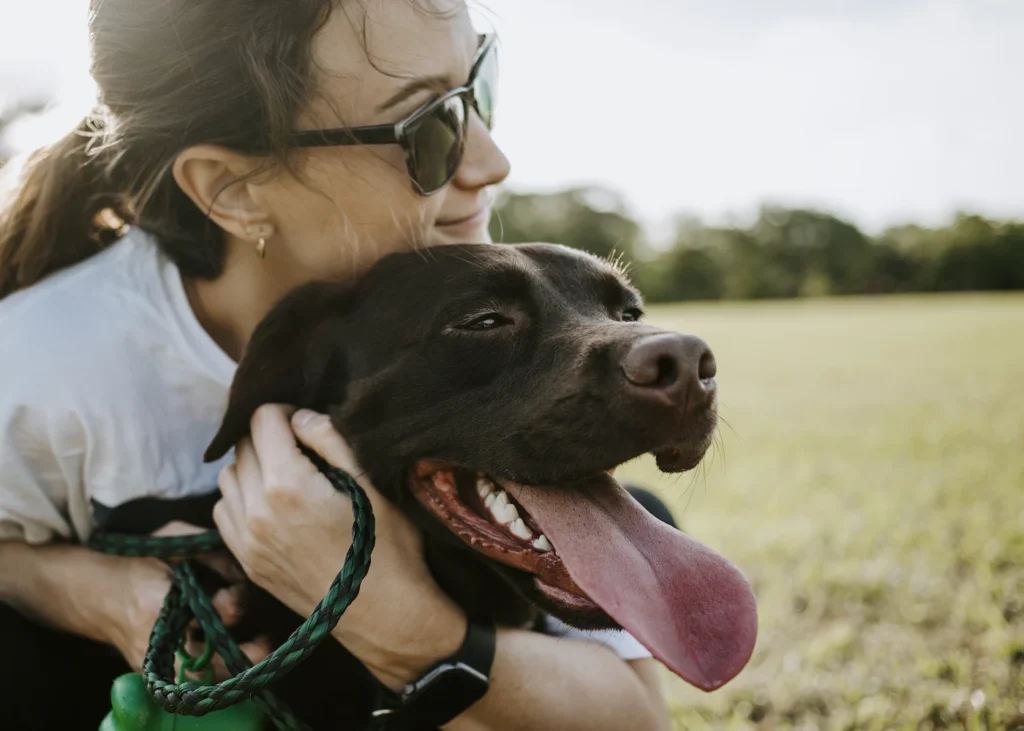 Photo by Wade Austin Ellis on Unsplash
Are you sure you want a dog?
It might seem like a silly question, but when people think about getting a pet for the family to enjoy, a dog is the most commonly thought of – but it is far from the only option. Cats are incredible pets; some people prefer birds, fish are easy to look after, and there are rabbits, lizards, rats, and so many more.
So while a dog might be the most popular option, it isn't your only one. So ask yourself, is it really a dog? And if the answer is yes, here is how you can choose the best breed for your circumstance.
Time
The time you have to dedicate to your dog is going to make a big difference to how well they adjust and the bond you have. Where there is at least one person home for most of the day, that is usually a great option for a dog. Because dogs are social, they like to be around their people as much as possible.
When dogs are left alone for extended periods, some can display signs of separation anxiety, where they destroy property and do things they might not usually do. 
In the early days, when you first get your puppy, you're going to need to make sure you have enough time to dedicate to their training too. You may choose to have a run of classes, or you might decide to train your pup yourself – either way, you'll need to make sure you have the time to do it.
Some breeds have a lower level of anxiety and are naturally fine alone; Greyhounds, Maltese, French bulldogs, and basset hounds are considered to have a low level of separation anxiety.
Schedule
How does your regular daily life look? Do you have hours in the day free so that you can hang out with your pet and make sure they are walked regularly? Or are you time-poor? No matter what breed you choose, you will need to have some time available daily to cater to their physical needs for being walked.
Perhaps you are a busy outdoors person, and you need a dog that will be able to keep up with how much energy you like to burn every day, and rather than having a heavy work schedule, you schedule a lot of outdoors and hobby time.
If you need a dog that has plenty of energy and will work with those who love to spend a lot of time busy outdoors, then Huskies, boxers, border collies, dalmatians, and labradors are ideal for this.
Dogs that are easier to train and fit in with a busy schedule are considered to be border collies, German shepherds, labradors, and Dobermans.
Adopt or Shop
Most shelters won't let dogs be adopted out to families who have younger children because their history is unknown, and they can't be sure that they will be okay with smaller children. If you do have older children or no children, you might decide that you want to give a dog a second chance at a happy home life.
When you buy a puppy, you should be looking for reputable breeders – and always keep in mind that they tend to announce when puppies are due and when they have carried on their websites, like this one https://chocolatelabradorretriever.ca/lab-puppies-for-sale/.
When you adopt, you are less likely to get a purebred if that is something that appeals to you.
Here are some of the breeds most commonly found in adoption centers: American bulldogs, pit bulls, German shepherds, Staffordshire bull terriers, and mixed breeds.
When buying from a breeder, something that you should ask for is the history of the parents and other puppies from their litter. Often breeders will be able to show you paperwork – but you may also be able to meet multiple dogs from their litters.
This is something that you can't typically do with an adopted dog unless the dog was in the shelter for special circumstances rather than found as a stray.
Space
While there are some anomalies, most puppies will grow to be of average height and size for their breed. And, when you are considering your option, the size of the dog will make an impact on what you should be choosing.
If you have a large yard and a lot of room in your home, then you can choose almost any breed – including some of the giant breeds. Perhaps you live in an apartment, or you have a smaller home and garden, then the smaller breeds are more practical for you. 
It is not just the size of the dog that will put a demand on your home and garden. Giant breeds often get hip issues and are more likely to have arthritis, meaning that they will need to be able to get to somewhere warm and cozy with ease as they grow, and stairs can be an issue.
Whereas smaller dogs are more likely to sustain damage if they have an accident in the home. 
Large dog breeds that need plenty of space: Great Dane, Leonberger, Newfoundland, Irish wolfhound, Great Pyrenees.
Medium dog breeds that are fine with medium spaces: Shiba Inu, English Bulldog, Whippet, Basset Hound.
Small dog breeds that work for small dwellings: Pug, Shih Tzu, Yorkshire Terrier, Basenji (barkless breed), Toy Poodle, and French Bulldog. 
Family Personalities
A family dog can make a significant difference to many people in the home, but choosing a breed that has a compatible and complementary personality is important. Social people who will be the ones walking the dog do well with gentle, friendly, and outgoing breeds.
While those who are more reserved and prefer to take a walk alone can find their companion in some of the more reserved breeds of dogs, a mix of personalities is more common. Still, one of the great things about dogs is that they are intuitive and can adapt to the situation and people around them.
Dogs that are best for introverts are pugs, Shiba Inu, Basenji, beagles, greyhounds, and Pekingese.
Sociable, friendly dogs, Golden Retrievers, Terriers, Labradors, Border Collies, Boxers and Bulldogs.
Health
Both your health and the health of the dog will matter. While we cannot be sure how our health will fare, some breeds have common health issues that it is important to be aware of. Because the health of the dog will make an impact on your finances, and you will need to make adjustments to your life to accommodate that. 
Here are some breeds that are popular but often have medical issues that you will need to be aware of:
Labradors are often obese but can suffer from a flipped stomach, which is recurring and dangerous. Bulldogs and dogs who have shorter, more 'pushed-in' snouts often suffer from respiratory issues. Boxers seem to have a higher rate of cancer, while Beagles can suffer from epilepsy.
While there is no guarantee that your chosen dog breed will have any of these issues, it is something that you need to be aware of before you do buy any new companion.
And once you do have your dog, it is important that you know how to care for them for life: 4 Dog-Approved Tips to Improve Your Canine's Quality of Life.
So, which breed works best for you?
Thank you for reading!