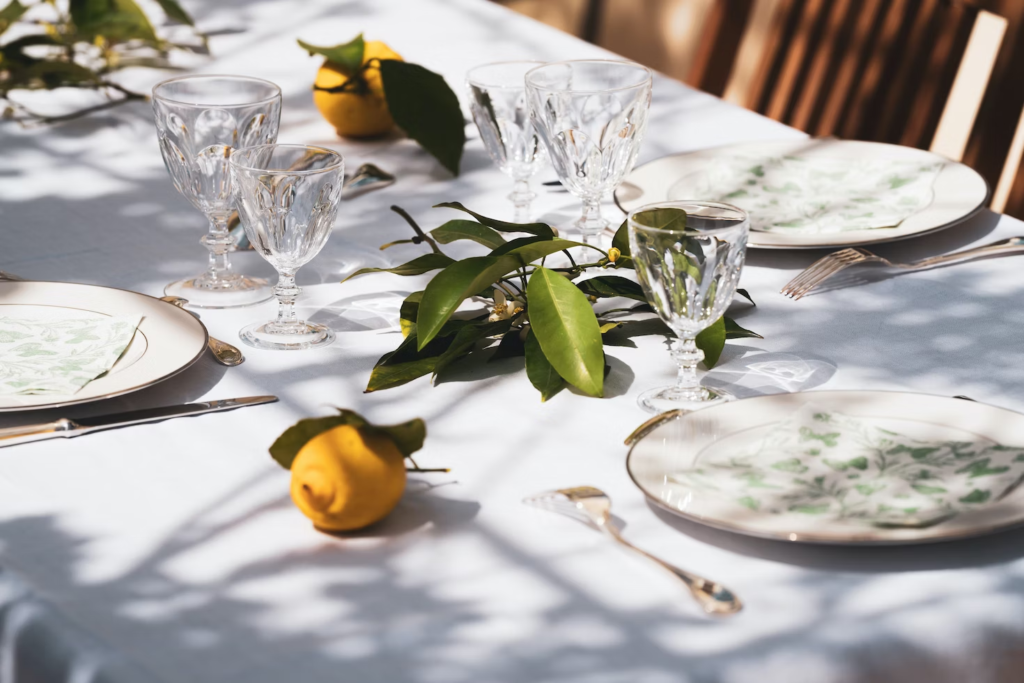 Dining al fresco is a magical experience. It brings to mind images of sidewalk cafes in Paris and quaint backyard restaurants overlooking your lush garden. In the summer and spring months, you're going to find plenty of images in magazines and on Pinterest of gorgeous outdoor dining scenes. It's so dreamy, and getting to experience Al Fresco dining immediately makes you feel as if you're living a life of luxury. But with that said, is it difficult to replicate? Thankfully, it's pretty easy to achieve! So if you're wanting to create your very own al fresco dining, here's everything you need to know and do!
It All Starts with the Mood That You're Wanting to Create
Whether it's you and your family or a major party, it's all going to start with the mood. The atmosphere and the mood in its entirety are going to set the tone for the whole meal. You can add rugs and soft seating to make the area more comfortable and inviting, and you can also add some ambiance with a little lighting. Adding string lights, candles, and lanterns can make the space more romantic, while music can help set the right tone for an afternoon tea or cozy evening dinner.
Overall, it's so important not to just skip out on this; just because you decorate the surroundings a certain way doesn't immediately set the tone. The atmosphere in how you present yourself, and even the music that plays, is still going to be a huge impact too.
Don't Neglect the Table Setting
As briefly mentioned above, this is something else that you simply can't neglect either. A beautiful tablecloth is the perfect finishing touch for a stylish and elegant al fresco dining experience. Whether you choose one that compliments the flowers in your prized garden hydrangea bush or a bright solid that coordinates with your dinnerware and glassware, it can really bring your outdoor dining space to life. If you think about it, the presentation of the food is going to play a big role too, so you definitely want to come off as a master of cooking. So when you're serving food, be sure that it looks presentable such as adding garnish. 
Keep the Food in Mind
When planning an al fresco menu, think about dishes that can be prepared ahead of time or can easily be reheated at your table. The menu should also include items that can be paired with great drinks and desserts. Since you're hosting this dinner, you're obviously going to have to juggle multiple things at once. So you're going to want to balance making your guest go "wow" while at the same time making everything easier for you. One idea is looking for a recipe for cooking scallops at home, or even a simple salad could even do the trick. 
Think About Seating and Table Placement
Last but certainly not least, everyone needs to be seated comfortably, and the table needs to be in a comfortable spot. For instance, if you have a garden, you're going to want to use it. It's going to essentially be the decoration that surrounds the lovely table. If you think about it, this is also going to play a big part in the atmosphere too. But overall, this is something you definitely shouldn't neglect, as the placement can make any meal instantly turn dreamy and magazine-worthy. So be sure to pick the space wisely! 

Thank you for reading!