You've been there. Those late nights in the office, an overflowing inbox, clients with urgent needs, and that ever-present feeling that the to-do list just keeps growing. In this whirlwind called business, stress often feels like an uninvited guest. But here's a nugget of truth: while stress might be a common visitor, it shouldn't take up permanent residence in your life. Because, honestly? Stress doesn't change the challenges; it only taxes your health. Navigating the business realm can feel like a tightrope walk. To help you find balance, here's a blend of universal wisdom and personal insights tailored for you. These are strategies for ensuring stress doesn't overshadow your health or happiness.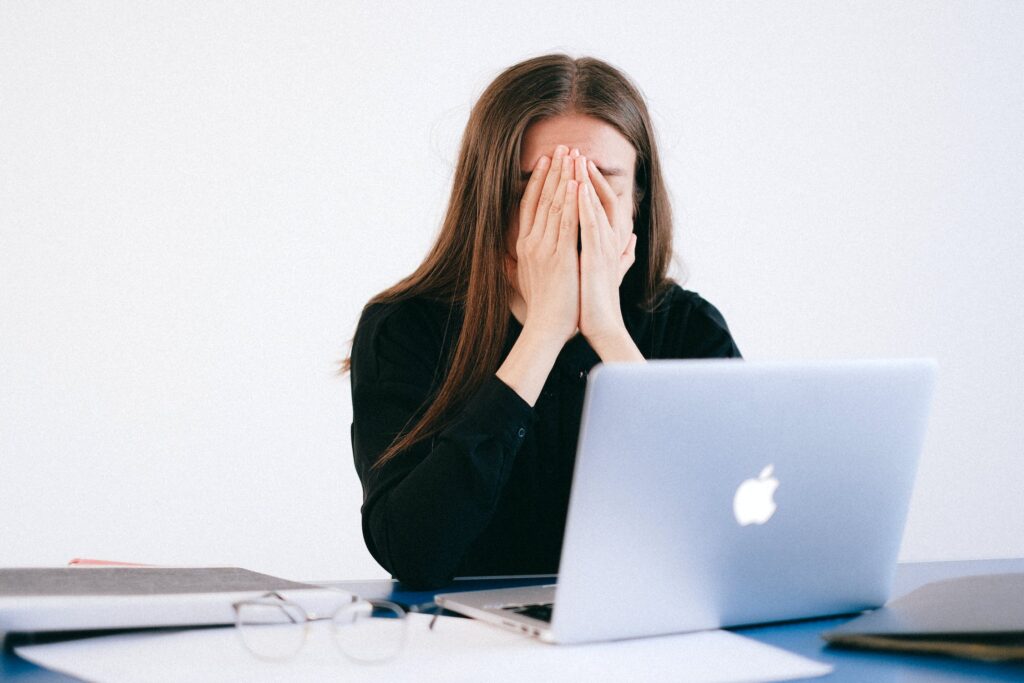 Via Pexels
1. Know How To See Stress When It Pops Up
Those sudden headaches, restless nights, or that nagging feeling of being overwhelmed? They're signs. Listening to what your body and emotions are telling you is the first step in crafting your stress-relief game plan.
2. There's No Other Way But To Take Care Of Yourself
Remember that hobby you've been sidelining? Whether it's pottery, hiking, or a weekend getaway, it's not just a 'nice-to-have.' It's a lifeline. Your passion can be your refuge in times when stress is seemingly taking over.
3. Planning Cleans Up The Mess That Causes Stress
Your planning tool, whether digital or paper-based, is more than just a scheduler. It's a visual representation of your commitments. Let it be your guide, not your jailer, and give yourself the joy of ticking off tasks.
4. Learn To Let Go And Delegate
You're talented, no doubt. But remember, even superheroes have sidekicks. Whether you hire an assistant, or just ask a colleague for help, remember that shared burdens are lighter burdens.
5. Reaching Goals Helps To Reduce Stress
Ambition is fantastic, but so is realism. Set your sights on stars you can reach, and enjoy the journey without feeling defeated by impossible standards. Once you start achieving your goals regularly, you can set your sights ever higher as you challenge yourself.
6. The Balance That Comes With Taking A Break
Even a brief moment away from the screen – a walk, a stretch, a moment of meditation – can reset your mind. Allowing yourself a moment to escape from the business madness around you will help you keep your sanity and refocus you on the task at hand.
7. Set Tech Boundaries
It's tempting to be 'always on', but trust this: emails can wait, and so can social media notifications. Choose times to unplug and watch your stress levels drop.
8. Seek Out The Supportive Conversations
Whether it's a trusted friend, a mentor, or a professional, there's immense relief in sharing. Your challenges, voiced and heard, often become more manageable.
9. Protect Your Business Future
You've poured your heart into your business. Protecting it with commercial insurance is not just smart; it's an act of love. With reliable partners like Tivly, you ensure that unexpected setbacks won't derail your dreams. Knowing you're covered lets you focus on growth and allows you to walk away from unwarranted stress. 
10. Regularly Reflect And Adjust
Take moments, maybe at the end of each week, to assess. What's working? What's causing strain? You're in the driver's seat, and you can always change direction.
In wrapping up, remember this: your business journey, with all its highs and lows, is uniquely yours. But you don't have to let stress be the price of success. By intertwining these strategies into your routine, you're poised to not just succeed in business, but to thrive in life.
Thank you for reading!