This post is sponsored by Commercial Silk Plants.
I'm terrible at keeping plants alive. Like, the worst. The only thing I've kept alive is my cactus from 2015, and even then, it doesn't look great! I heard about Commercial Silk Plants and decided silk plants are perfect for me!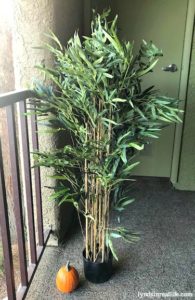 I decided to order a bamboo tree. I'm really into trees and plants from other areas, because desert plants in Las Vegas can be so boring (except the saguaro cacti!). I wanted something that would stand out a bit. This tree stands about 4 feet tall and fits perfectly on my balcony.
The tree feels so real! It's unbelievable. I've seen artificial plants before, and it's so obvious that they're artificial. But this tree, this SILK tree, looks and feels real. It's amazing! Just look at these leaves and the bamboo stalks: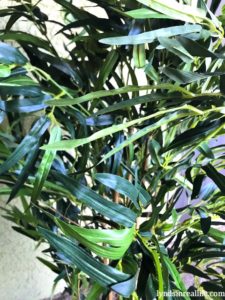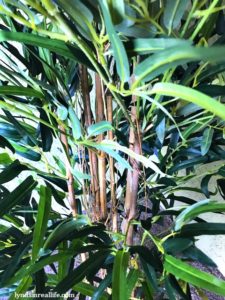 I'm not getting a Christmas tree this year, so I've decided to decorate the bamboo tree and have a festive, fun Christmas! Why not create my own traditions, right?
About Commercial Silk Plants
Commercial Silk Plants is the leader in the manufacturing of indoor/outdoor boxwood and hedge panel related products exclusively for commercial projects and the wholesale trade.
Our goal has always been to produce the world's finest, most authentic artificial trees and silk plants for commercial projects. Our broad experience in the interior landscaping business has enabled us to build and install the most natural looking artificial plantscapes in the industry (website).
I highly recommend Commercial Silk Plants for your wholesale needs, and Silk Plants Direct for direct retail!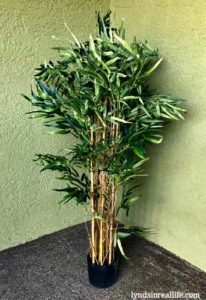 Do you use artificial plants?
What kind of tree/plant(s) would you like to have in your home?
Comment below!
Thank you for reading! If you'd like to subscribe to new posts, enter your email address here:
[subscribe2]
Facebook | Instagram | Twitter