There are two things that are very important to me: being on time, and looking good while doing it!
Between my various jobs, my days are busy. Basically nonstop. I have specific times I need to be here and there and everywhere, plus deadlines to meet. I need a watch to get through my days. Sure, I have a cell phone that shows the time, but there is nothing quite like the look and feel of a watch on my wrist. The elegance and style, and the warm nostalgia I feel when reading an analog clock/watch; there's nothing quite like it.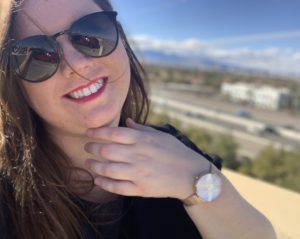 Disclosure: I received a watch as part of a collaboration/partnership with JORD Watches. No monetary compensation was received. All opinions and words are my own.
JORD Watches (pronounced Yode) carefully create beautiful wood watches for the modern person. There are also watches made with other earthly materials to accommodate all styles (like mine, which you'll see below)! JORD watches have functionality and beauty, with a touch of sustainability.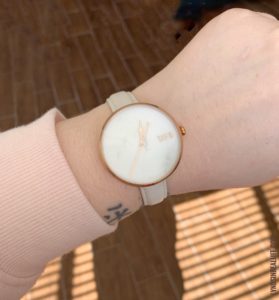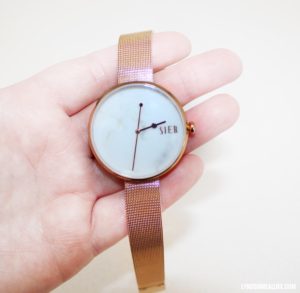 Browsing through the user-friendly website, the watch that spoke to me was the Sier Arcadia; though honestly, it was REALLY hard to choose! Created with real, rough cut white marble (hand polished to a stunning luster) and rose gold, the Sier Arcadia is classic minimalism at its finest. I am all about clean lines and simple styles, and I knew this watch would pair perfectly with any outfit.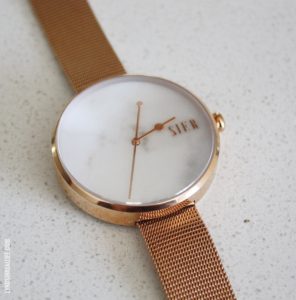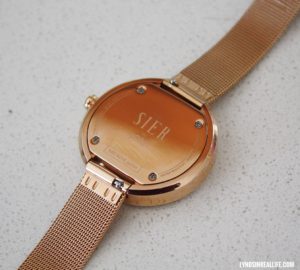 The watch arrived in the most beautiful packaging: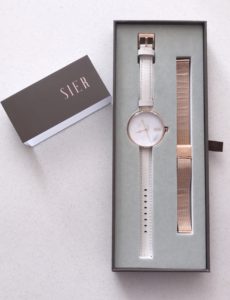 I've owned watches before, but nothing quite like this. You can see and feel the quality of the Sier Arcadia. It has weight, but not too much. The white leather band is thick enough to not break apart, but thin enough to not feel bulky. The rose gold metal mesh band is comfortable, sleek, and doesn't fade like other mesh bands I've had. The bands are easily interchangeable, which I really like!
One thing I surprisingly enjoy is that the watch face doesn't have any numbers or marks. Without the numbers, it's especially sleek and minimalist. Clutter is stressful, and there's no clutter in this watch! I also like being able to tell the time without the numbers. It reminds me of my childhood (you know, the 90s, before electronic technology ruled the world).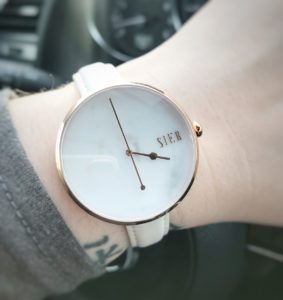 It's really lovely and convenient to have such a unique watch that matches everything! I can go from work to dinner, or a light workout to brunch, and never have to worry if my accessories match my outfit. And with this watch, I'll always be on time (which is an issue for me). 😉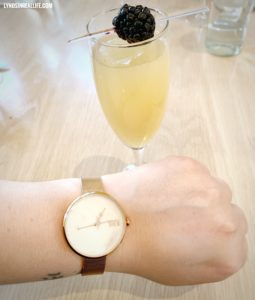 It's funny (& maybe weird?): when I wear my JORD watch, I feel fancier. I feel confident and pretty, and like I know a thing or two about accessorizing. My watch makes it SO EASY to make any outfit look great. I even stopped wearing my fitness tracker so I can wear this!
I'm so happy to have incorporated this beautiful watch into my lifestyle; thank you JORD for my gorgeous watch!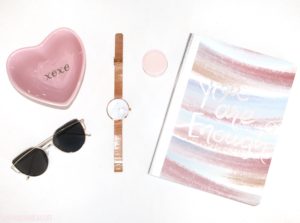 GIVEAWAY
To win $100 off a JORD watch of your own, enter my giveaway here! Everyone who enters will receive 10% off just for trying!
Thank you for reading! Please subscribe below to receive new posts by email:
[subscribe2]