This post is #sponsored by Universal Studios Home Entertainment.
I'm what some people like to call a "
crazy dog mom
." I have a 3 year old toy poodle, Archie, whom I love and adore. After adopting him, my life changed in the most wonderful way. When I saw the
trailer
for
A Dog's Purpose
(2017), I knew it was a must-see for any dog parent/lover/admirer! It truly got me thinking about
#MyDogsPurpose
; what is
Archie's
purpose in this world?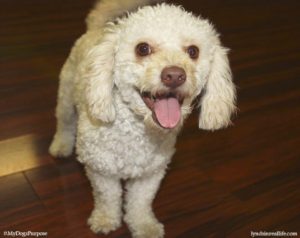 **Some spoilers ahead!
For our partnership with Universal Studios Home Entertainment, we were able to get the Blu Ray disc of
A Dog's Purpose
a few days early. So, Archie and I decided to have a movie night together! I made a pizza for me, and shared chicken jerky treats from
Emma Lou's Kitchen
with Archie (use code BAILEY for 10% off your order!).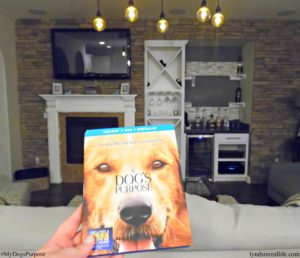 I could give my review of the film, but that wouldn't be in true nature of a film told from the perspective of the dog. So instead, I bring you Archie's review of A Dog's Purpose:
---
"Mom made the dark square bright, and all of a sudden, there were creatures like me! There were dogs and humans, running and playing and laughing. I like to do those things with my humans.
—
The first dog was a red retriever (my mom likes these kinds) named Bailey who became best friends to a boy named Ethan. Bailey stayed by Ethan's side throughout his whole boy/teenage life, up until Ethan was 18. Bailey helped Ethan meet girls, deal with family issues, and go through heartbreak. I think Bailey's purpose was to be a best friend to Ethan and help him grow into a man.
—
The fluffy retriever disappeared from the bright square, and there was a German shepherd on the screen. This version of Bailey was a police dog (and a girl this time!) named Ellie. Ellie's purpose was to help the sad man feel less lonely, and also help him catch bad guys. I liked Ellie.
—
The big German shepherd went away, and there was a tiny corgi named Tino. He looked like my friend Troy. I was excited to see Tino. Tino was owned by a beautiful college student who didn't have any friends. She wanted to have a boyfriend, but didn't know how to meet someone. Tino helped her when he found a dog at the park whom he liked; and that dog's owner was an old college buddy of hers. Everyone was in love, and it made me think of all my girlfriends who live past the big door. Tino's purpose was to help his owner find love and happiness.
—
Lastly was Waffles, who then became Buddy. Waffles was a stray, but then he smelled and found Ethan. Ethan called him Buddy. Buddy seemed happier than ever, and was on a mission. I don't want to spoil it, but Buddy's purpose was to help Ethan find love and happiness (just like he did as Tino), and bring old friends together." ~Archie
---
After watching A Dog's Purpose, I thought about what Archie's purpose is in this life. Archie came to me at a time when I was really lonely, and I needed a friend. I needed someone to love me unconditionally, and give me puppy kisses at any time.
Archie teaches me to love and be kind to everyone. He teaches me to live in the moment. He helps me make friends. He shows me what it means to care about someone/something other than myself. That's #MyDogsPurpose.

A Dog's Purpose is available now on Digital HD and is coming to DVD & Blu-ray on

Tuesday, May 2nd.
Share your dog's purpose using the hashtag #MyDogsPurpose & #ADogsPurpose to the official A Dog's Purpose Facebook, Twitter, and Instagram.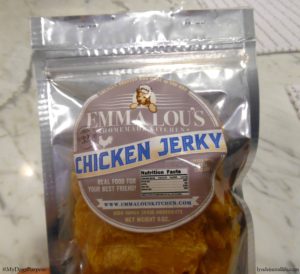 Thank you for reading Lynds in Real Life!
To receive new posts to your inbox, please subscribe below:
[subscribe2]