I used to nanny in Playa Vista, CA, aka Silicon Beach. I loved it because it had condos/apartments, shopping, restaurants, and even a movie theater within walking distance. I haven't been able to find anything like that in Las Vegas. When I first moved here in June 2016, I lived in a 327 sq ft. studio (I know, right?!). When I was searching for a much-needed upgrade, I looked specifically for apartments near retail and restaurants. I'm not always in the mood to go far from my place. Unfortunately, I didn't find exactly what I was looking for. At least not yet.
Driving down the 215-W, after dropping off my husband at Mandalay Bay, I was always noticing this big sign for The Gramercy.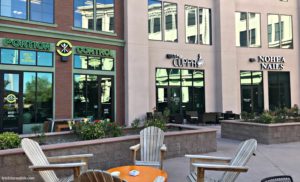 Shortly after first noticing the sign (what was it for, I wondered?!), Vegas Lifestyle Influencers announced the opportunity to check it out: a brand new residential apartment complex, complete with retail, restaurants, and office space!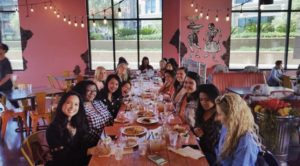 With the ladies of Vegas Lifestyle Influencers inside Pinches Tacos:: Photo By: @InAndOutOfVegas
Restaurants:
Pinches Tacos
DW Bistro
Portion Control
The Cuppa Coffee Bar
Kitchen Table (coming soon!)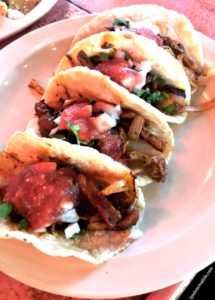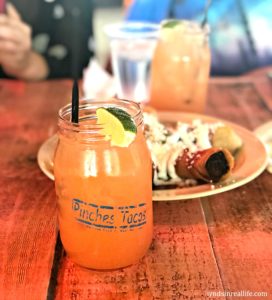 Tacos el Pastor + Blood Orange Margarita @ Pinches Tacos
Exercise:
Beauty: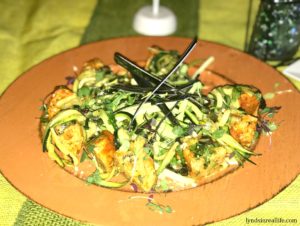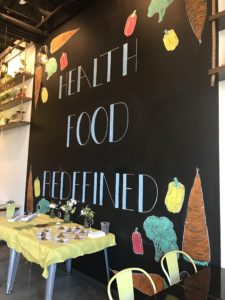 Chicken + Zoodles / Chalk Wall at Portion Control
The Gramercy offers:
Studios, one, two, and three bedroom apartments, and penthouse lofts
Urban-style luxury apartments (private balconies, high ceilings, open kitchens)
Underground parking, direct access elevators, and plenty of guest parking
Work, play, eat, and exercise without leaving home!
Play with your pup at the dog park
Resident perks
Conveniently located (15 minutes to The Strip, 10 minutes to Downtown Summerlin)
For more information on The Gramercy Vegas, visit their website, Facebook, Instagram, or Twitter!
What do you look for in an apartment complex?
What is one thing you'd love to suggest to add to The Gramercy?
Thank you for reading!