Disclosure: I received a bottle of probiotics, joint support, and silver from Mercola.com to provide an honest review and giveaway on my blog. All opinions are my own. This post contains affiliate links.
Last year, I had an overgrowth of candida which resulted in some pretty uncomfortable symptoms. I began focusing on alternative medicine and holistic health care. My family has been using holistic methods and seeing an alternative medicine doctor for 12 years now. I've always been really interested it, and even considered attending graduate school for holistic health. However, my health began to deteriorate as I cycled through my worst episodes of bipolar disorder. The result? My gut (where 90% of our immune system is) was full of too much bacteria, causing a downhill spiral of physical and mental issues.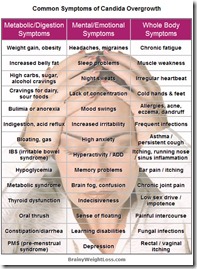 It was only then that I learned about probiotics. To put it simply, probiotics (affilate) are good bacteria that we need in our GI tract. Probiotics are something we should be consuming often, if not every day (note: I am not a health professional. These are only my opinions.). They're especially important when you have a candida overgrowth.
There are tons of companies that make probiotics, but not all of them are quality products. Luckily, there's Dr. Mercola's Complete Probiotics. Dr. Joseph Mercola is an osteopathic physician (also known as a DO). DOs are similar to MDs, however, DOs "practice a "whole person" approach, treating the entire person rather than just symptoms. Focusing on preventive health care, DOs help patients develop attitudes and lifestyles that don't just fight illness, but help prevent it, too" (as found on his website). This type of whole body approach is why I trust in his products. Plus, a portion of the proceeds from his product sales are donated to various nonprofits!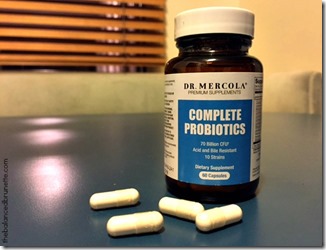 Dr. Mercola's Complete Probiotics:
contain effective, strain specific bacteria

are viable and dose specific

remain stable and viable for a long period of time

have the ability to survive the stomach and into the intestine

thrive in the intestine
Within about a week of taking these, I felt great! Want to try them out for yourself? Mercola.com and I are giving away one bottle of Complete Probiotics to one lucky reader! Enter via the Rafflecopter widget below:
Terms & Conditions:
Giveaway ends October 16, 2015 at 12:00 AM (midnight) PST. Open to Residents of the US & Canada only. Entrants must be 18 & over. Prizes cannot be shipped to P.O. Boxes.  Winner will be selected by rafflecopter.com and be notified by email. The winner has 48 hours to respond before a new winner is selected. Please note that The Balanced Brunette is not responsible for sponsors that do not fulfill their prizes.
I also had the opportunity to try Dr. Mercola's Silver Solution (droplets) and (affiliate) Joint Support (gummies). I highly recommend them, as well!
There are SO many great products Dr. Mercola has to offer. I want to buy them all! I'll definitely be getting my supplements (and Archie's!) from Mercola.com.
Do you take probiotics? Had you heard of them before this post?
What is your favorite supplement?
Thank you so much for reading! If you like what you see, please subscribe here:
[subscribe2]