Photo by Bruno Nascimento on Unsplash

The goal to be healthier is at the top of most people's resolutions each year. It is also the goal the most people consistently give up on each year. A lot of times, the goal gets pushed to the back burner and then forgotten because people try to take on too much at once. If you want to be successful at being healthier this year, then try a couple of these small steps towards healthy living!

Water

One big way that you can improve your overall health is to drink more water. Most people don't drink enough water and dehydration can result in headaches, skin problems, sleep problems, and eating more than necessary to name a few. It is easy to calculate the amount of water to drink each day. Take your weight and divide it in half. That number is how many ounces of water you should drink every day. The best way to stay hydrated is to get a reusable water bottle and keep it with you all day. Figure out how many ounces of water fit in that bottle and then track how many ounces you drink all day. Gradually work up to meet your new goal. You may be surprised at how much water you need to drink each day!

Supplements

Another easy way to improve your health is to take vitamins or supplements. A great place to start is to find a comprehensive multivitamin. Multivitamins are specifically designed for people of different ages and lifestyles, so find one that will fit your needs. If you already take a multivitamin, then you might want to consider adding another supplement like B12, kief or hash, or vitamin D. What is kief and hash? There is a lot of research and information online to help answer all your questions. Be sure to talk to your doctor before changing your supplement regimen too much. 

Reduce Sugar Intake

Another big way you can improve your health is to reduce the amount of sugar you eat. There is a surprising amount of sugar in most beverages, so switching out soda or juice for water is a huge step in the right direction. You can also replace eating candy as an afternoon snack to almonds or other foods high in protein. These snacks will give you the boost of energy you are looking for while helping you keep your resolutions. The more protein, the longer you'll feel full!

Exercise

Exercising may seem like a daunting task to take on at first, but remember you are focusing on small changes. If you aren't exercising right now, then don't jump into trying to run a mile every day. That is unrealistic and it isn't sustainable. Start where you are and add a little bit at a time. Try doing a light yoga routine first thing in the morning. Walk somewhere you would usually drive. Take the stairs instead of an elevator if it is possible. Go for a walk on your lunch break instead of eating your lunch at your desk. Anything you can do to add a little more activity to your day is a fantastic place to start.

•What have you changed to live a healthier lifestyle?
Thank you for reading!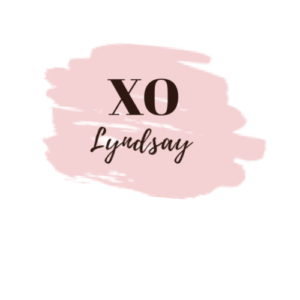 This post was a collaboration.