There are entire books written about the benefits of fruit and vegetables. But almost all of them relate to when you eat them. But fruits can help you in many other ways because they have anti-aging, antibacterial, and hair care properties because of the many vitamins and minerals.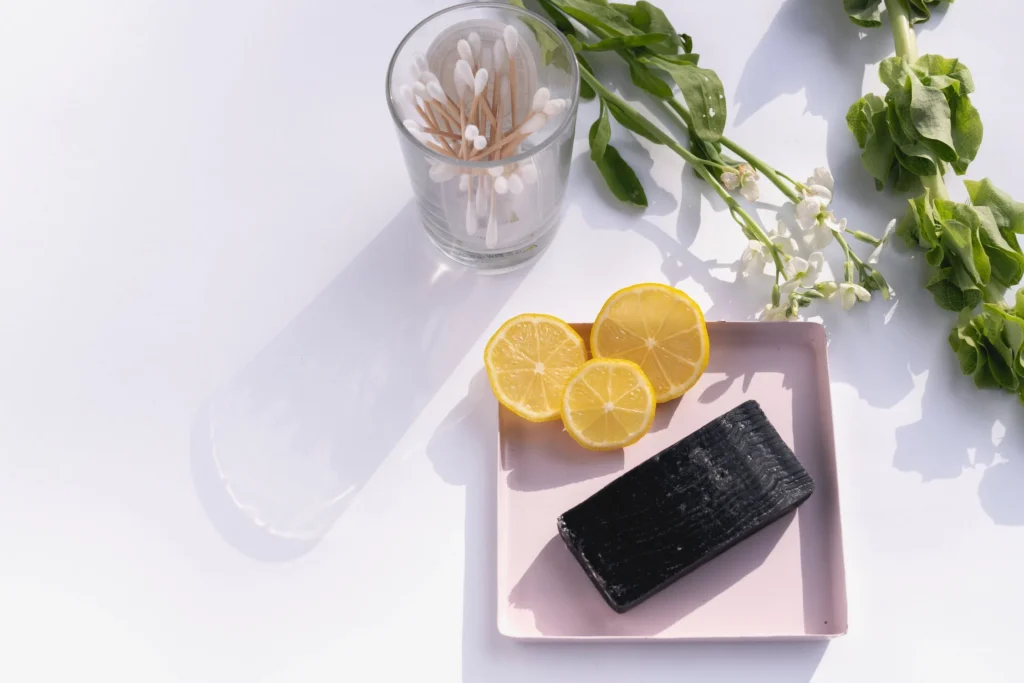 CC0 Licensed Image Courtesy of Pexels

Skincare and Moisturizing
It's no secret that the compounds, vitamins, and minerals in fruit are great for your skin. Yet many of the big brands and expert care products are extremely expensive. For example, a recent survey found that women in the US spend over $3,500 per year on average on beauty products, and skincare is a major part of this. But the benefits of using avocado in your skincare routine, and other fruits around your home, offer superb results when applied to your skin.
Other Benefits of Fruit Includes Anti-Aging
There's a reason why many of the top brands of anti-aging products include fruits. It's because they work so well at reducing the visibility of lines and wrinkles and plumping your face. Papaya, avocado, and pomegranate seeds are some of the trending fruits in high-end products today. Papaya reduces inflammation and lightens skin tone. Avocado is excellent for providing moisture. And pomegranate exfoliates and aids other products in being more effective.
Care for Your Hair
You can apply almost any fruit to your hair, and most will cleanse it. But there are some that go the extra mile and can have stunning results when used correctly. Fruits rich in vitamin C, such as oranges, lemons, and grapefruit, nourish and clean your hair of bacteria. Berries like blueberries, strawberries, and raspberries can also do this, but also add collagen for added strength. This also helps protect your scalp and follicles by providing beneficial antioxidants.
Add Fruit to Homemade Soap
Homemade soap making is a trending hobby these days. Mostly because it's fun and easy to learn. I'm addition, it is also highly beneficial when you control the ingredients. Some fruits to use are:
Use seedy and grainy fruit to add exfoliating properties to your soap.
Citrus peels add antibacterial properties and can your feet healthy.
Dried fruits like berries can add some vitamin C but also a huge burst of color.
Banana is anti-inflammatory and can help soothe itchy and dry skin in soap.
The vitamin E in strawberries will gradually brighten and glow your skin.
Most fruits are fine for use in soap. Though, be aware that not all are okay for melt and pour! The heat will wash away some colors and remove the health properties you are looking for.
Antibacterial Home Cleansers
Some products you use to clean your home are dangerous. This is why people are switching to organic brands. However, you can make your cleansers even less dangerous by making your own. Just like soap, it's easy to make an organic cleanser at home. Some of the best fruits to use in organic antibacterial sprays include lemons, limes, and oranges. All of these are excellent at killing germs, and they also leave a lovely citrus aroma across your home.
Other Benefits of Fruit with Aromas
The aroma of citrus is remarkable. All fruits have their own distinct scents, and you can use these to your advantage. For example, you can make a dried berry "bouquet garni" (bundle of herbs tied with string) and hang it in your car. You can even switch this out for summer and fall! Or you can make a citrus potpourri with cinnamon and aniseed for a great Christmas table centerpiece. But that's enough French words for today. It's a lot of fun to mix up some of the scents of the season for a refreshing home.
Give Your Feet the Once Over
Finally, how about giving your tootsies a little treat? Your feet take the brunt of it throughout your working day, so it helps to show them some love now and then. A foot spa can help a little, but what you really need is a good foot massage. Adding some fruits to your favorite oil or cream can elevate the experience. Citrus will add a great scent and even help prevent common foot issues. But adding some papaya seeds to the mix will also help remove any dead skin cells.
Summary
The benefits of fruit go far beyond the experience of eating. You can use almost any fruit for skin care and moisturizing treatments, including your hair! You can also throw some fruits into your homemade soap and add fruits to your favorite oils for an intense foot rub. Just be sure to wash your hands after using oils!
Thank you for reading!