If you have decided to refocus your career path and move in a new direction, the chances are that you'll need to re-enter education in order to do so. Whether you're looking to make a dramatic change – for example, you currently work in PR but want to move into nursing – or more of a sideways move such as marketing copywriter to marketing campaign manager, you'll still usually still need at least some form of training and certification in order to transition your career.
However, while you may know you need further education, knowing exactly what type of education you require or which qualification is suitable for your career aspirations can be tricky. Most educational and training courses are wide-ranging, which can mean narrowing down the right one for your specific requirements is a particular challenge. There are, however, a few tips you can follow when trying to decide which course is the right choice for you.
Ask Recruiters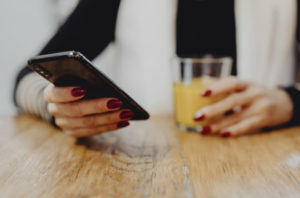 To do this, you'll first need to have an idea of what specific job role you're hoping to move into. So if you're a copywriter looking to work in marketing, you'll need to zero in on which specific marketing role you'd like to do in the future; for the sake of the example, we'll say that you decide you'd like to be a marketing accounts manager. When you've got your job role in mind, you can ask companies who hire marketing accounts managers which qualification they most want to see on an applicant's resume. It's usually best to ask at least three different companies in order to develop a consensus, but when you've done so, you can be sure you're choosing a course that recruiters genuinely feel is impressive.
Check Course Providers
Any reputable course provider will seek to ensure that their prospective students make the right choice as to which course they should pursue. As a result, it's worth researching course providers, and then looking for further guidance on their website. You should be able to find in-depth guides that explain intricacies such as the difference between MSN and DNP for prospective nursing students, whether you need a foundation certificate or diploma in marketing, and similar topics related to your specific career choice on most course providers' websites, though you can call to ask if you're in need of further guidance.
Go with What Interests You
In the above two examples, the advice is generally only suitable for people that have a specific goal in mind – but what if you're more open to the different possibilities, and want to keep your options flexible? If this applies to your situation, it's usually best to opt for whichever course interests you. Look for a course with a recognizable qualification, but otherwise, focus on the syllabus; the chances are that, over the course of your studies, you'll begin to narrow your preferences and zone in on suitable future job roles naturally. While this approach does not lend itself to certain occupations – nursing, for example, requires rigorous training in adherence with regulation – but for marketing or other arts-based subjects, you can afford the flexibility of a more generalized course.
In conclusion
Hopefully, the tips above will help you to select the right course as you seek to change your career path and enjoy a brighter future as a result – good luck!
This post was collaboration.
Thanks for reading!