Summer is quickly approaching. As many of you know, summer season = wedding season. Wedding season = lots of dresses = time to really track my weight/body fat/water etc. There are already three weddings I'm attending: one is my 'baby' brother's, another is for a good friend, and I'm the maid of honor in the last one. It's incredibly exciting!
I've been in the market for a new scale, so when Beets BLU (a brand I've worked with in the past) offered me the opportunity to try their Bluetooth Smart Scale, I was in!
*Disclosure: I received a Beets BLU Smart Scale in the hopes I'd review it on my blog. No monetary compensation was received. All opinions are 100% my own. This post contains affiliate links.
This is the best scale I've ever used! It's accurate and easy to read. The blue LCD display is nice because it's not blinding. The scale is sleek and modern, and it's not bulky (like other scales). You step on it and align your feet with the grey bars. The scale displays only your weight, but turn your Bluetooth on and all your data will be sent to your phone!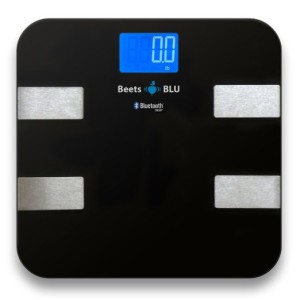 When you get the scale, you'll be able to download the Smart Scale app on your iPhone or Android phone/device. As long as your Bluetooth is on, all your info (body fat %, BMI, muscle percentage, and water percentage) will show up on your device. This info is saved to your device. At the bottom of the app, it'll have your 7 day stats plus your 30 day stats. This is what it looks like on an Android phone: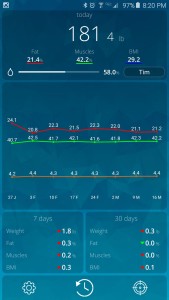 If your Bluetooth isn't on at the time, don't worry- once you turn it on, the data will sync. All compatible devices are listed below:
Supports HealthKit App
Works with Apple iPhone (4S, 5, 5S, 5C, 6, 6 plus)
iPad (mini, 3, 4, Air)
Samsung Galaxy (S4, S5, S6, S6 Edge)
I've used so many scales in the past (analog, digital, bulky, weight loss-oriented), and the Beets BLU Smart Scale is hands down the best scale I've ever used. My boyfriend is a health coach and trainer and really loves it, as well! This is the perfect scale to help me get summer/wedding season ready (and have overall good health). I love that it tracks my data, because I'm a very visual person. I'm able to look back at my data and keep track of my progress. It's very motivating! I highly recommend this scale to anyone and everyone.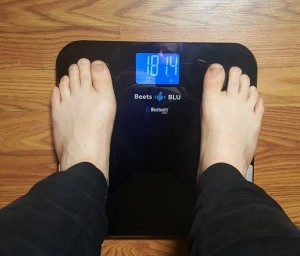 Note: The photos are of my boyfriend's toes, not mine. 😉
The Beets BLU Bluetooth Smart Scale is available on Amazon for $79.95 USD.
Also, you can purchase the scale plus heart rate monitor as a bundle, and save 20%!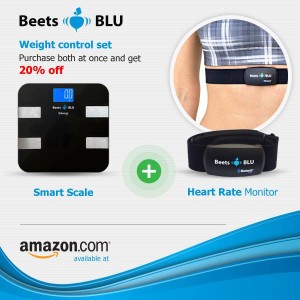 Find Beets BLU on their website, Facebook, Twitter, Pinterest, and Google+.
Thank you so much for reading my blog!
Subscribe below if you'd like 🙂
[subscribe2]