I like to be active, whether it's yoga, walking, doing 5ks, stand up paddle boarding, whatever. There's nothing quite like that endorphin rush. Am I right?! 😉
*Disclosure: I received a free heart rate monitor and wireless key finder in exchange for an honest review on my blog. No monetary compensation was received. All opinions are 100% my own. This post contains some affiliate links.
However, I've never had a way to measure my heart rate, and it's something that I think is important to monitor.
With that being said, the Beets Blu Bluetooth heart rate monitor is AWESOME! The readings are accurate and work up to 35 feet from your phone. I always carry my phone on a run, but have no way to monitor my heart rate (which is essential for someone with tachycardia, like myself), until now of course! The strap is thin and comfortable, unlike other HR monitors I've used. Obviously it's not comfortable to have a thick, heavy strap when sweating!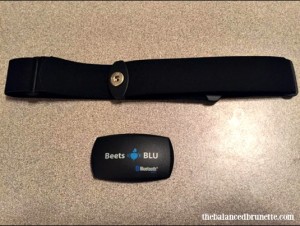 There's a QR code on the box; scan that and you can download the Beets Blu app. The app is where all your information is stored. You can also use it with apps such as MapMyFitness, Strava, RunKeeper, Runtastic, and many more!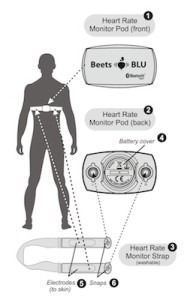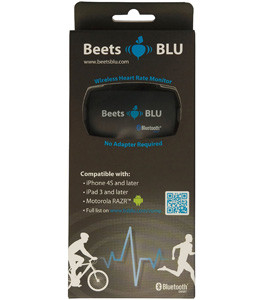 [Photos courtesy of beetsblu.com]
You can find the Beets Blu heart rate monitor on Amazon.com (affiliate link) for $44.95.
I also had the opportunity to try the PaperTag wireless key finder.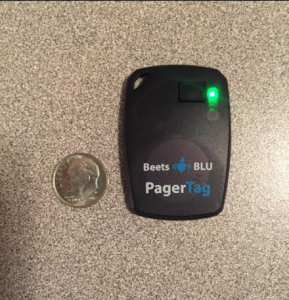 I'm the type of person who tends to lose my keys in a pile of papers or clothes. Having this key finder is SO helpful, especially because it connects to my iPhone 6 via Bluetooth (Android too)! There's a QR code on the box, which gives a lot of info on the product/Beets Blu when scanned. I tested it out on my dog for fun; it works really well (up to 33 feet). The device is small and portable. Great for traveling!
You can get one on Amazon.com (affiliate link) for $24.95.
---
Follow Beets Blu on social media: Facebook, Twitter, Google+, and Pinterest. Visit their website at beetsblu.com.
---
Do you use a heart rate monitor?
If yes, what do you like about it? If no, what are you looking for in a heart rate monitor?
Share your answer in the comments below! 🙂
Thank you so much for reading my blog!
Subscribe to new posts here:
[subscribe2]