There are times in everyone's life when you realize you just can't do it all. Maybe you feel overwhelmed with the sheer weight of responsibility resting on your shoulders, or maybe issues that have haunted you since childhood threaten to sink you.
You might be experiencing some mental health or physical problems brought on by a mix of anxiety and exhaustion (cough me cough), or maybe something is happening in your life and you're in need of some help. It can be overwhelming to ask for help. But it's important to do it. With luck, you'll be able to reach out to someone who can lend a supportive and listening ear and help you find practical solutions to your problems. A friend or family member might be able to help with your day-to-day struggles and relieve some of the pressure on you. For some, a therapist might be essential and incredibly beneficial.
For others, and for whatever reason, this might not be possible, and that's where we step in. In this blog post, we're going to look at some of the more well known self-help and self-care books that will provide you with some new ways of thinking and some guidance on facing up and coping with the issues going on in your life right now.
They are by no means exhaustive, and if you're still struggling with your current situation, you must contact your doctor and let them know what's going on and seek immediate professional help. Trust me, the possible "embarrassment" of seeking a professional (which is NOTHING to be embarrassed about) is nothing compared to dealing with mental illness alone.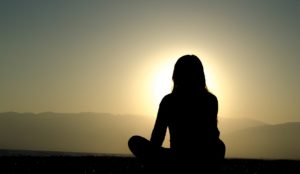 Image courtesy of Pixabay
Self-Care
When there's so much going on that you either forget or choose not to take care of yourself, then I suggest listening to this audiobook: The Self-Care Project by Jayne Hardy. This guide will give you the low down on letting go of some the things that threaten to overwhelm us and give some much needed time over to taking care of our health, cleanliness, and nutrition.
It's a no-nonsense tool that makes it clear why self-care is much more than a buzzword and how making time for it in your life will lead to a calmer, happier, less stressed you (we all need that, right?)!
If you prefer something you can read, then try the book "Remember This When You're Sad", a great read by author Maggy van Eijk, who explores how you can turn around your negative relationship with yourself into one of self-care and compassion. Van Eijk recounts stories from her own life and her struggles with mental health, and offers advice like a friend, making this book accessible and undaunting.
(affiliate link)
Decluttering
Decluttering might seem like a very small issue in comparison to the weighty topic of self-care, but in fact the two are very closely linked. The problem with clutter is that it leads to more clutter, and very soon you feel like you wouldn't even know where to start in keeping your living spaces clean and hygienic. This feeling of not being able to cope often leads to depression and anxiety, and that's where Marie Kondo comes in.
Kondo has written four books, such as "The Life Changing Magic Of Tidying Up", and her practice has changed lives. She is practical and she is ruthless. It might take time to go through everything, but you will, and when you're finished, you'll have thrown away everything in your life that does not spark joy and you will be left with exactly what you need.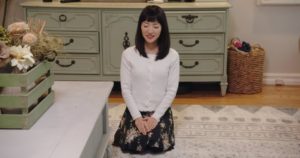 If you haven't watched Tidying Up on Netflix, you should. Sometimes it may seem silly, but it's a really great method! And Marie Kondo is super cute and relatable.
Dealing With Depression And Anxiety
There will be times where you'll need to seek medical help for depression and/or anxiety, particularly if you have underlying health problems. With that in mind, it's extremely important to not self-medicate, but rather get the guidance of a healthcare professional (whether it's a Western medicine doctor or holistic).
However, if you experience depression and anxiety from time to time (and not every single day) and are looking for ways to manage it, then these guides could help you out.
"The Worry Trick" a book written by David A Carbonell, explores in depth why your brain is prone to anxiety, and assuming the worst and what can be done to combat those thoughts.
For those who suffer with the milder end of depression, you could check out "Feeling Good" by David D Burns. This book is considered something of a classic and takes the reader through a series of activities and exercises that mimic real life therapy sessions.
Body Positivity
If your current set of circumstances are centered around your body view (definitely me), then you might like to explore some books that will help you to create a more positive view of yourself.
In "The Goddess Revolution: Make Peace With Food, Love Your Body, And Reclaim Your Life" by Mel Wells, the author explains how to stop with the yo-yo dieting and fads and start living a life free from dysfunctional relationships with food and exercise.
If you're after a classic read on the subject, then consider reading "The Beauty Myth" by Naomi Wolf, who explores how and why concepts of beauty in society have been harnessed against women to keep them oppressed.
(affiliate link)
Addiction
Whether you're just starting on your road to recovery or you're a little further down the line, there are a number of reads out there that will give you that extra bit of support that you need to encourage you forward into sobriety. From "MAKING FRIENDS IN SOBRIETY: A GUIDE TO FRIENDSHIP AS A SOBER ADULT" to "Twelve Steps and Twelve Traditions" from one of the founders of Alcoholics Anonymous. The path to sobriety from an addiction, whether to alcohol, gambling, or drugs, requires the support of friends and family to stay healthy.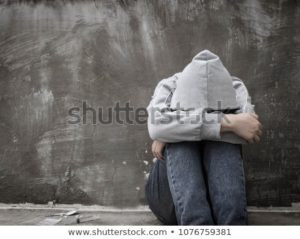 For anyone supporting someone going through the process, you might also want to read "Codependent's Guide To The Twelve Steps" by Beverly Conyers who talks through the action of recovery and how family members can cope when relapses do occur. She also helps families and friends manage their expectations around recovery and provide support for everyone involved in the process.
Getting Ahead
If you're struggling to find motivation at work and feel yourself slipping further and further down the career ladder, you might benefit from some tips to help you find traction in your professional life and see your job prospects improve at the same time.
"Strategize To Win" by Carla A Harris gives you the lowdown on how to figure out what's holding you back and how to plan to become unstuck. As the Vice Chairman at Morgan Stanley, Harris knows a thing or two about achieving success and recommends five year plans to create career success.
Dorie Kind offers her marketing insights on reinventing your brand in her book "Reinventing You." She lays out how to sell yourself, change your career, and shape how others see you in this exciting read.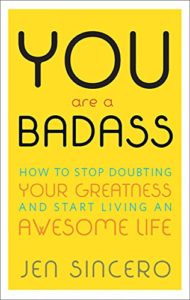 When you want to get ahead in life but aren't really sure what's holding you back, you'll want to read Jen Sincero's book:  "You Are A Badass." I LOVE this book! It's a book about self-help for those who profess that they don't need self-help, and this read will help you wring the absolute most of life. It teaches the art of stepping over fear into adventure and creating self-belief. This, combined with tips on changing up your career and making some serious money, will give anyone lacking confidence plus a job they love the boost they need to make some serious changes.
Connecting
Are you failing to connect in friendships as well as romantically? It might be that you just need a little help to get your social and emotional intelligence on point.
Try listening to "The Charisma Myth" by Olivia Fox Cabane as an audiobook. In this audio, she explores the idea that anyone can learn the science behind being charismatic and appearing interesting, and offers some practical steps to achieve this status.
If you prefer a paperback, take a look at Leil Lowndes' "How To Talk To Anyone", a book packed full with 92 tricks to help you with small talk, body language, and creating a great rapport.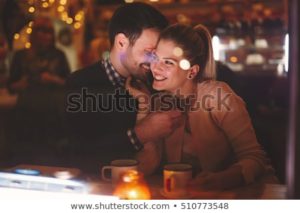 If you're seeking love and want to figure out why you keep landing the wrong one, then give "Deeper Dating" by Ken Page a go. Rather than trying to overwhelm you with tips on how to flirt or what to wear or say during a date, this book looks at how to make deeper connections and grow intimacy into something that blossoms into a healthy and functioning relationship.
Whatever you're looking for and whatever it is that you're going through, recognize that you deserve to feel better and you deserve to find the answers that you're looking for.
Read around and find lifestyle bloggers and specialists that will add positivity to your life and not place you in a position of comparing yourself to others. Ditch anything, from social media to real life friends, who choose to keep you weighed down with negativity and their own issues.
≡ ≡ ≡
If you're not sure where to start, begin by adding a few mindfulness techniques in your life that will help to center and focus you, and start the process of what to tackle first. Try deep breathing or guided meditation; anything that will help you gain a calmer mind, and be ready to make those big changes.
In what ways do you practice self-care?
What's a new method of self-care that you'd like to take on?
This post was a collaboration.
Thank you for reading! Please subscribe here:
[subscribe2]