Stress and anxiety have been a part of the human struggle since time began. Both are evolutionary responses to circumstances in our environment, and adaptation allowed for them because they help us survive. It's better to be anxious and stressed in the face of certain doom than it is to be calm and relaxed, because people who were stressed were more likely to take action to survive.
But in the modern world, we rarely face threats to our lives. Rather we experience a kind of chronic activation of our stress-response system, which is unhelpful.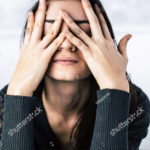 The problem with stress, though, is that it's not just something in our heads: it has a direct effect on the body, too. And while many of us know about the visible signs of stress, like heart palpitations and sweating, few of us are aware of the stranger, less common side effects.
Stress Undermines Your Immune System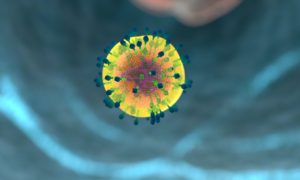 Your immune system is in a constant state of war against pathogens trying to overwhelm your defenses. Healthy people can repel the majority of attacks, but when the body is under stress, it can actually produce fewer immune cells. You often see this in people who do a lot of strenuous exercise – the number of white blood cells in their body goes down by about 50 percent – but it's also common among the chronically stressed.
I can attest to this. This past December, I was so incredibly stressed, more than I'd ever been before, that I became physically ill. I was nauseous every day and night, I found myself throwing up at work, and I couldn't eat or sleep. Stress is very, very real.
Stress Makes You Constipated
Stress is a response to danger – or at least that's what it was in our evolutionary history. And so when our bodies get stressed, they tend to shut down other vital systems not required for immediate survival, like digestion. Most westerners are constipated anyway because of a lack of fiber in the diet, but stress can lead to a cessation in bowel motility, meaning that the bowel no longer transports waste products from one end to the other. Sure, that's a good thing when you're running away from a bear, but not so good when you're sitting at your office desk, fighting a deluge of emails.
Stress Can Result In Heart And Lung Problems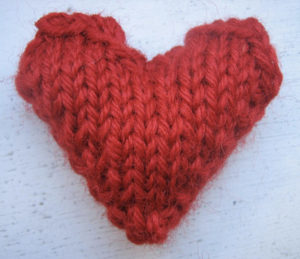 One of the reasons you might want to take advantage of a cheap vaping deal (opposed to smoking cigarettes, or quit altogether!) is the effect that stress has on the heart and lungs. Stress causes the HPA (hypothalamus, pituitary, adrenal) axis to go into overdrive. Cortisol, a stress-related hormone, gets released, causing elevations in breathing and heart rate. While cortisol is safe over short periods, it's the chronically elevated levels that start to lead to problems. People with higher circulating cortisol suffer a faster heart rate, which has been shown to be correlated with shorter life span, high blood pressure (a leading killer worldwide), and increases in asthma attacks.
Stress Can Hurt Your Jaw
One of the problems that people with stress have is bruxism – or the unconscious grinding of their teeth. Bruxism usually occurs during the night while sleeping, leading to jaw ache and damage to the teeth. The tension can then spread from the jaw area to the surrounding tissue and muscles in the face and neck. It may also be a contributing factor to TMJ. I have TMJ and it is incredibly painful.
I'm not a stress expert, and I'm not a doctor, of course. These were just a few things I wanted to share about!
*This post was a collaboration.
Thanks for reading! Please subscribe here:
[subscribe2]